Here's the problem with Montgomery: you have to stay long enough to eat in all of the delicious restaurants.
And there are many. And they all serve generous portions, as big as a Southern mama's heart.
So if you want to eat well and have a chance to try it all, you'll have to allow yourself at least a few days in Montgomery. Check out the following posts for help with that:
In Montgomery, you'll find a lot more than fried chicken and cornbread, though they do serve some of the best. Here, traditional Southern comfort food takes on exquisite new forms, so forget your diet plans and don't pack your skinny jeans, because in Montgomery you'll find that gaining weight is a little too easy. (Don't worry–you can always drown your fat-pants sorrows in a second helping of local-jam-slathered buttermilk biscuits.)
Where to Eat in Montgomery
Breakfast
Speaking of biscuits…would it be going too far to claim that the fresh biscuits and beignets at Cahawba House changed my life? Because it might be the carb-coma speaking, but I'm pretty sure they did. I have not yet ruled out a return trip to Montgomery solely for another beignet at Cahawba House. They are delicious–like a home-baked Toaster Strudel. Send help.
D'Road Cafe is favored among locals for the unique Venezuelan shared-dining experience and the sort of dishes where you can actually taste the pride that went into making them. In fact, it's so good that the mayor of Montgomery regularly holds his business meetings here.
Lunch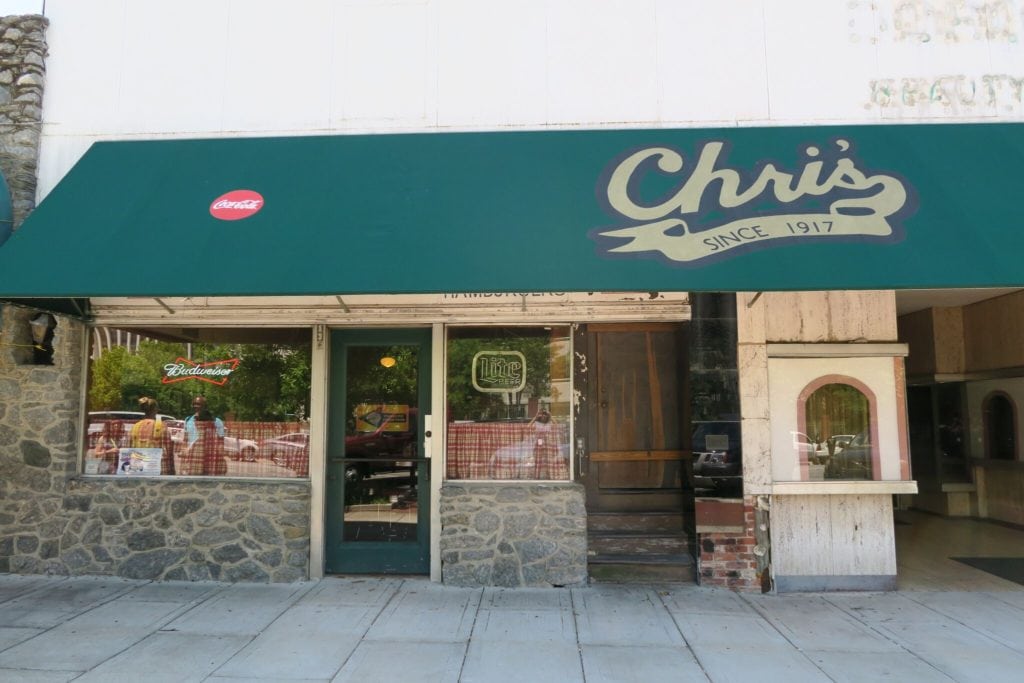 You cannot go to Montgomery without making a stop at Chris' Hot Dogs. You just can't.
Barely changed since its 1917 debut, this local staple offers a simple menu that has attracted anyone and everyone important who has ever come through Montgomery. More than that, it's a spot that always had a seat for all, an establishment that encouraged unity even through the most racially tense years. All of Montgomery's history seems to convene, at some point and to some degree, in this very restaurant.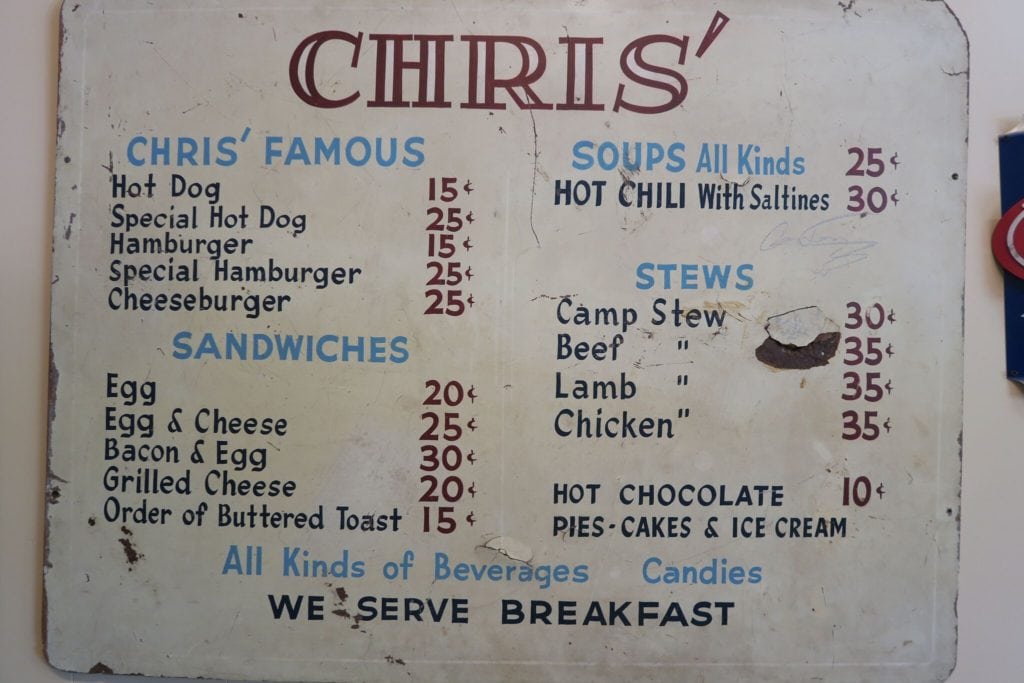 Family-owned–by the same family–since day one, Chris' Hot Dogs is a shining star of the American Dream. It was opened by a Greek immigrant who just wanted to integrate into the fabric of American society as best he could–so instead of serving Greek food, he settled on hot dogs.
Yes, they're delicious, but the secret's in the sauce. Order it.
Dinner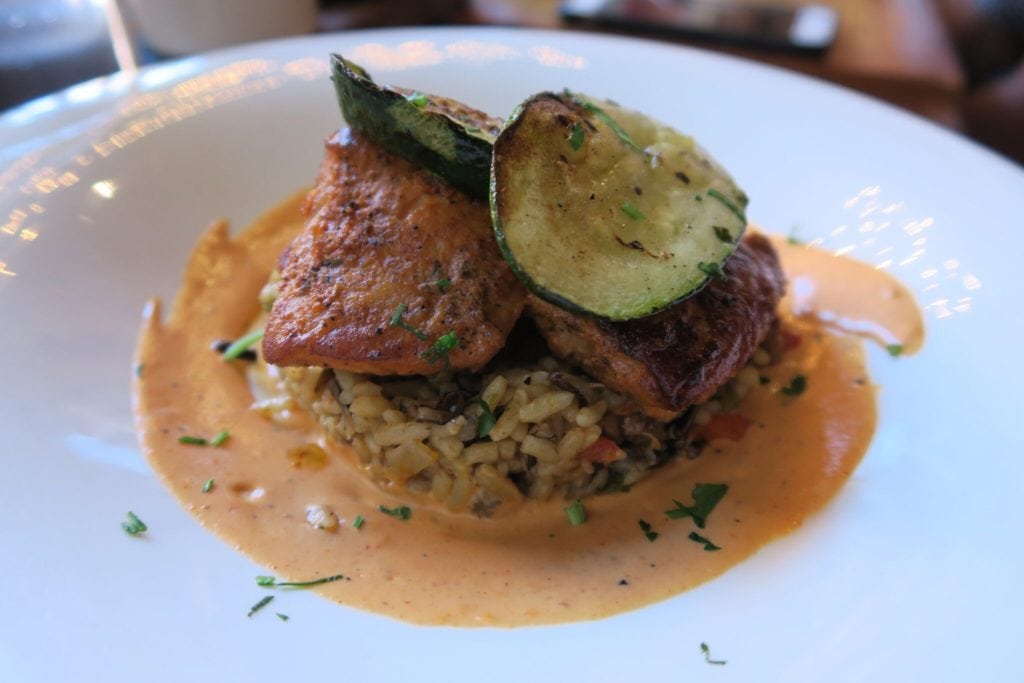 Central is an upscale eatery offering down-home cooking with a special spin courtesy of Executive Chef Brandon Burleson, whose culinary style has been molded by foodie meccas like New Orleans and the Caribbean. I ordered blackened shrimp served on a bed of orecchiette pasta and tossed in an herb cream sauce, and it hit that sweet spot of familiar but unexpected.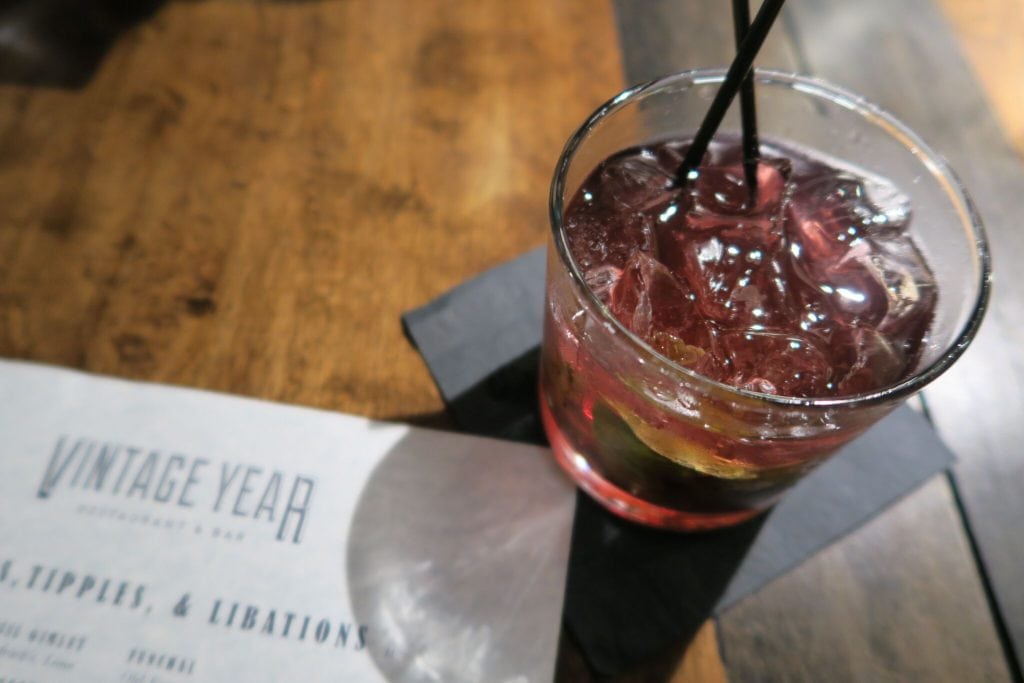 Vintage Year is another great spot for a fancy night out. The menu is full of the sort of creatively spun Southern cooking that's earning Montgomery a spot on every in-the-know foodie's map. And can we talk about cinnamon roll bread pudding as a dessert special? Just take me now.
Where to Drink in Montgomery
Happy hour
Montgomery's work day concludes with a ring from The Exchange Bar's large antique bell at 5:00pm sharp. With live music 365 days per year, this covered patio is where you want to be as the setting sun casts the city in gilded hues. I wish I could tell you the name of the legendary pink drink served here, but it goes down like juice; such are the recollections of the best happy hours.
With friends
Leroy, a local favorite, is a cozy bar in the hip yet historic Cloverdale neighborhood. The bar is named after a beer-drinking horse and offers 18 different brews on tap every night. It's the kind of place you'd find yourself stopping by just to see who's around–and chances are, if you're a local, you'll find someone here that you know.
The aviation trinkets adorning every square inch of Aviator Bar make for great conversation starters, especially if you have any aviators in the crowd. This is the kind of place you'll want to save time to wander as you sip, an all-out celebration of aviation and its wonders.
Nightcap
Late nights at Sous la Terre are a Montgomery tradition. Legend has it that one sip of the blue drink at this boisterous jazz-and-blues club guarantees that you won't leave until 6am. Sous la Terre opens at midnight on Friday and Saturday nights and Henry Pugh–the talented musician who has been playing here since the 1970s–always has a special song up his sleeve for the ladies.
On a Sunday afternoon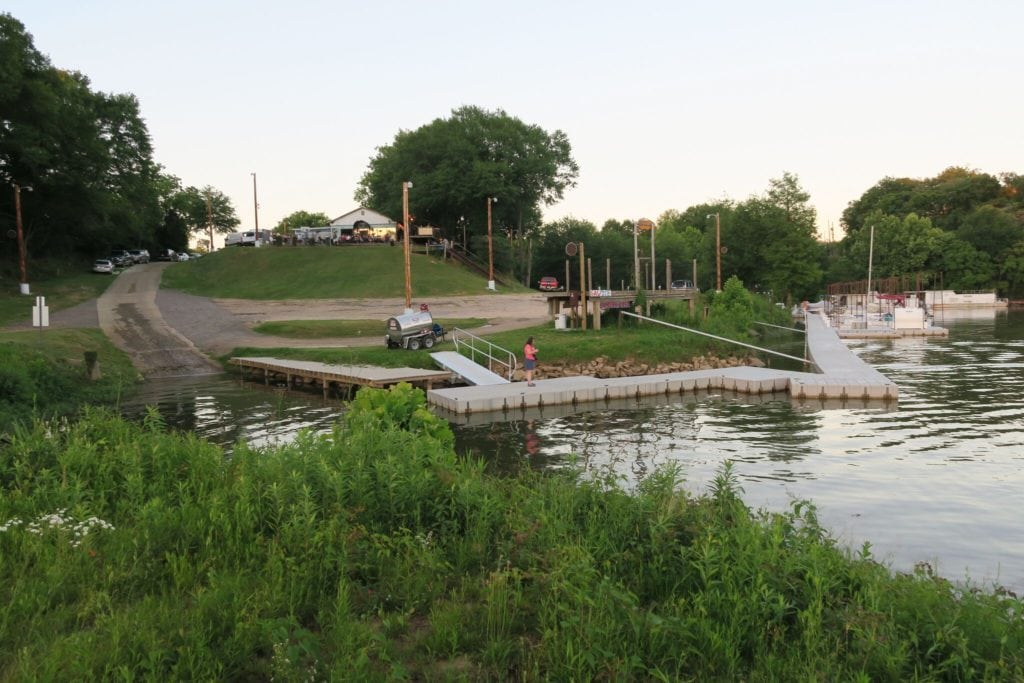 Get to Capitol Oyster Bar by car, by boat, or on horseback–just get here, because on a Sunday afternoon, this is the place to be. Locals come in droves to enjoy live music, the setting sun, and even the occasional riverboat passing by.
Capitol Oyster Bar's menu consists of finger-lickin' fried Gulf seafood–you'll want an order of hush puppies for the table–and standard bar fare, but the laid-back ambiance is the real drawing factor here. When we finally stumbled out after a long afternoon, I laughed at the parting niceties we received: "Well, ya didn't come bitchin'! Did you enjoy it?"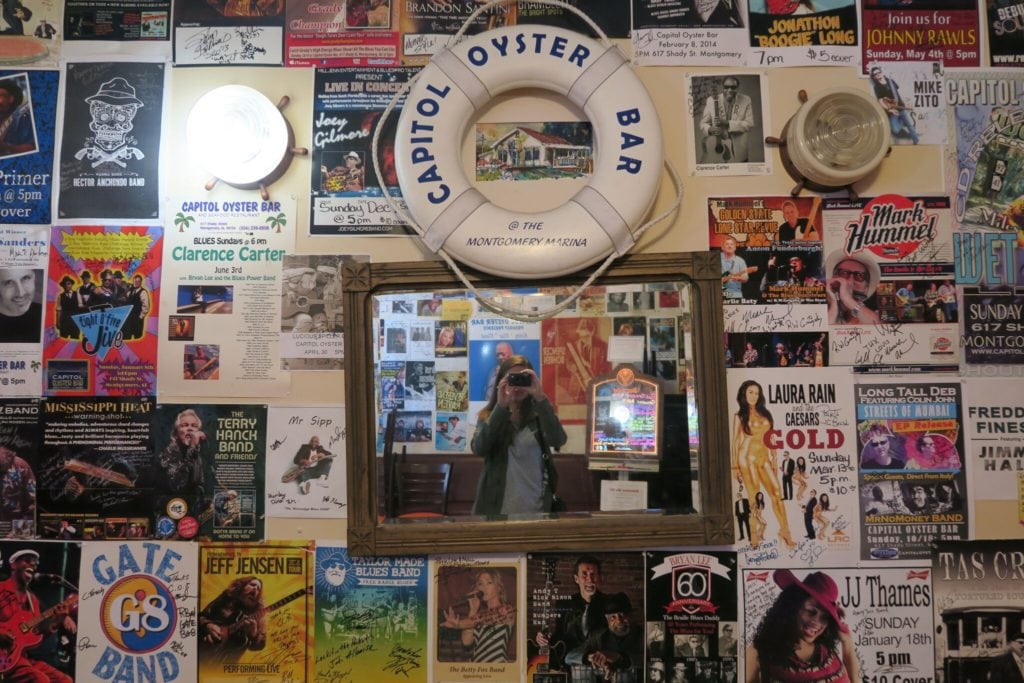 There you have it–the favored drinking spots and best places to eat in Capital Cool, revealed to me by Montgomery natives. Eating and drinking your way through a Southern city is quite the undertaking, but somebody's gotta do it.