There's a reason they've nicknamed Montgomery Capital Cool.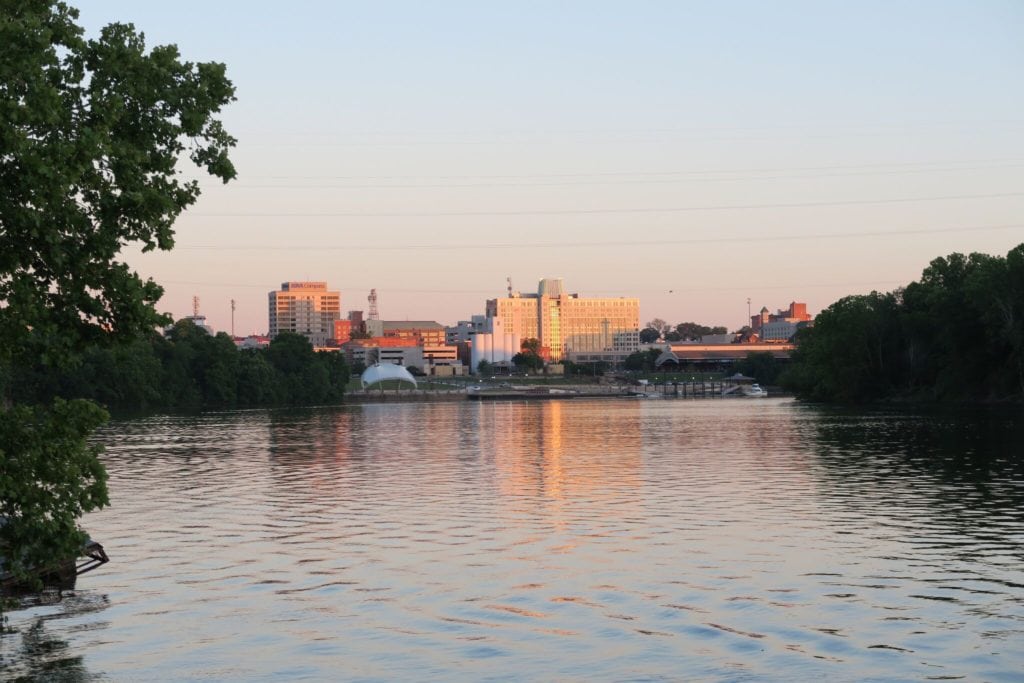 Actually, there's at least five reasons.
I recently spent three days in Alabama's capital and was surprised by how much I loved it–to be honest, I wasn't expecting to. I'm not exactly enthralled with the American South, and I'm always less eager to explore a place when there's no ocean nearby.
But Montgomery was a different story. I quickly found reasons to fall for this historically significant and thriving little town.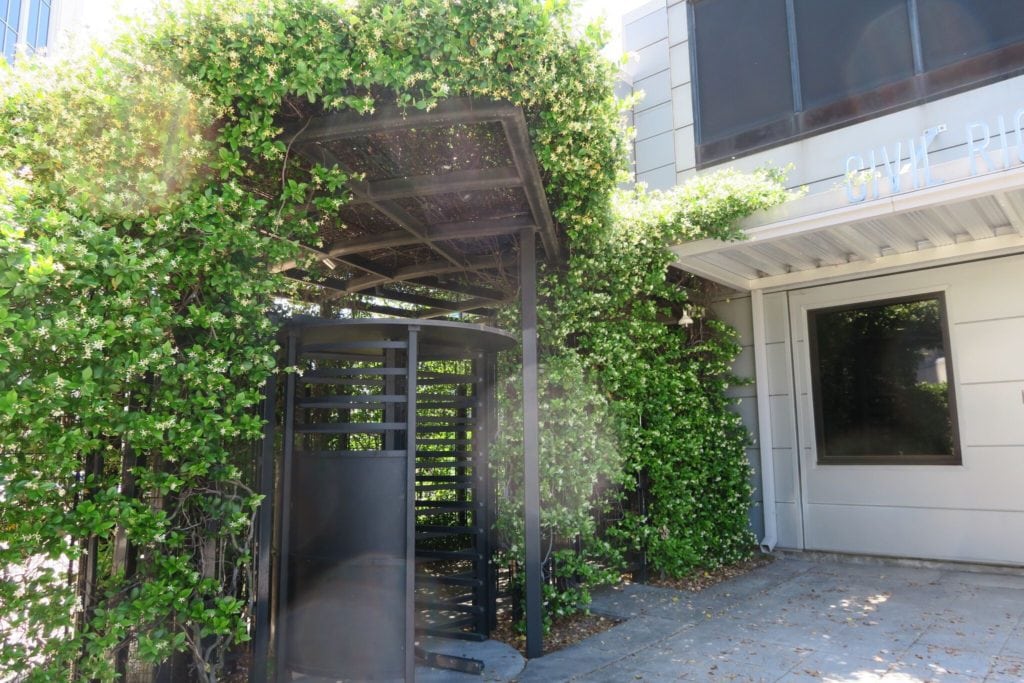 Wandering the quiet streets, I breathed in the scent of jasmine and felt the sun warm my back; Montgomery's weather, especially in the spring, is the definition of pleasant. My eyes drank in block after block of red brick and colonial architecture.
Unassuming yet trendy-cool eateries and shops dot the downtown streets, offering Alabama's modern spin on comfort food and products from the hands of talented local makers. I found just the right combination of city bustle and under-the-radar chill.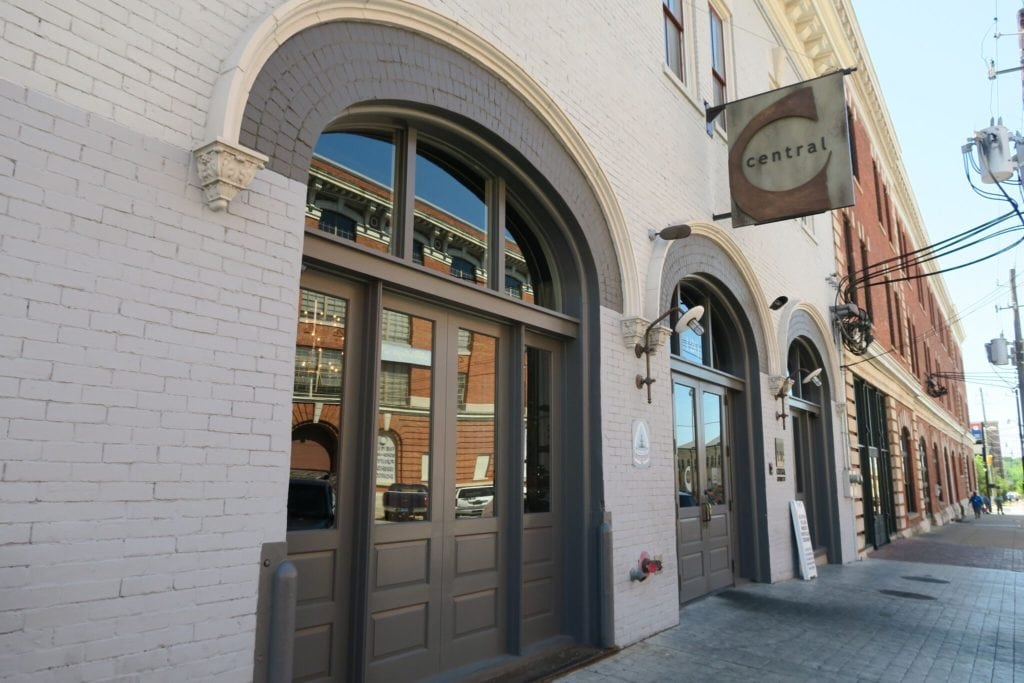 Montgomery is a breeding ground for Southern charm, and it certainly worked its magic on me. Here are my top five reasons to visit Montgomery.
1. It's home to a great deal of important history.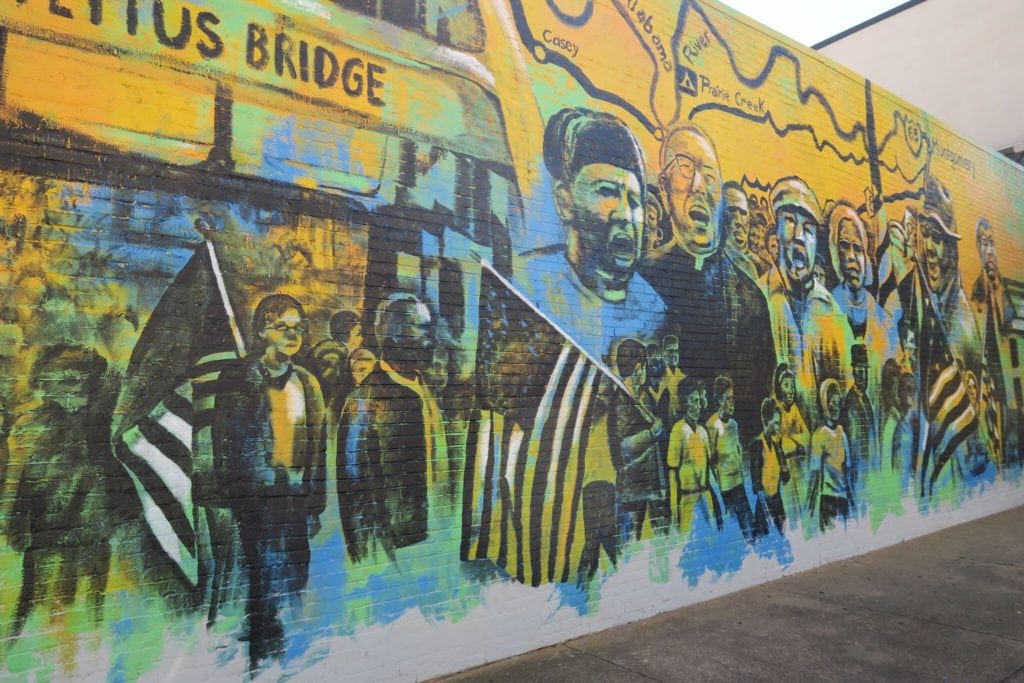 If you do nothing else in Montgomery, learn something of its history–the world-shaking events that happened here are among my top reasons to visit Montgomery. The Civil Rights Era really never came alive to me in a meaningful way until I toured Montgomery's streets and museums.
After all, I stood in the very spot where Rosa Parks boarded a bus and refused to give up her seat. (Not to mention, the reenactment films and elaborate displays at the Rosa Parks Museum are amazingly well done.)
I walked through a visual history of Alabama at the Museum of Alabama, brought to life by an extensive collection of relics and antiques from each time period.
I shed a tear at the Civil Rights Memorial after reading the stories of 40 brave souls who were murdered or lynched as a result of the color of their skin or their association with the movement to end segregation, to affirm justice and equality as a standard for all.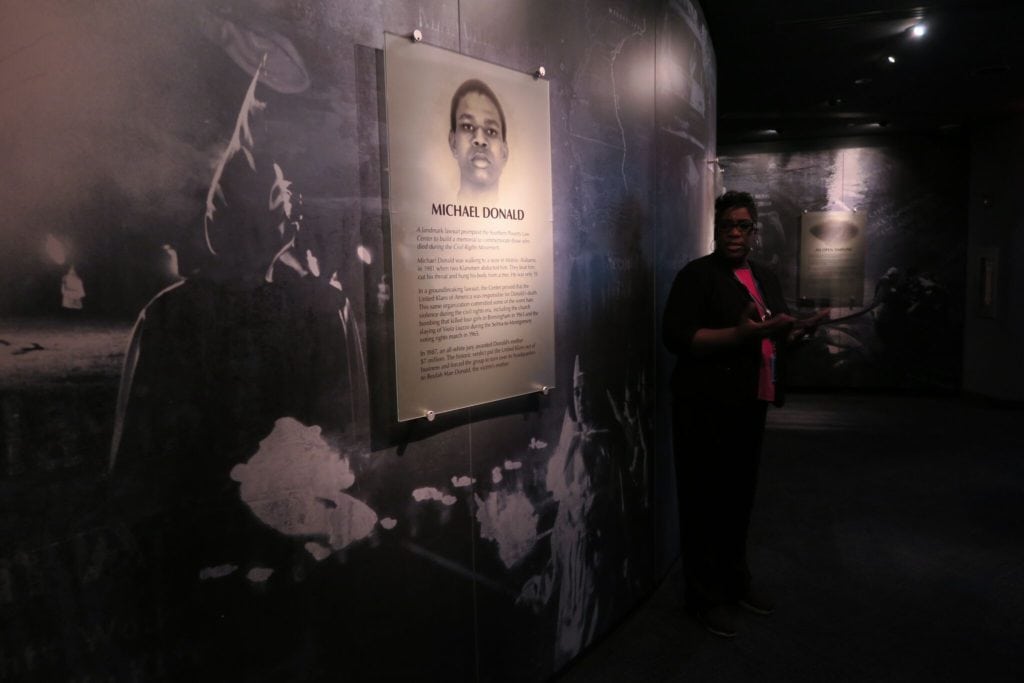 And I toured Equal Justice Initiative and got to hear about their efforts to fight wrongful convictions and unjust life-in-prison sentences. They're also planning an incredibly moving walk-through memorial set to open in 2018, which aims to honor and acknowledge the 400+ horrific lynchings that occurred during one of the rockiest periods of American history.
Any visit to Montgomery must be accompanied by a delve into the city's tumultuous past–but also the strides being taken today to establish Montgomery as a launching pad for the kind of racial tolerance that didn't always characterize its sunny streets.
2. You'll be greeted with the warmest of Southern hospitality.
How do Southerners possess the energy to offer a beaming smile and a heartfelt welcome at any time of day or night? Must be something in the fried green tomatoes.
The concept of Southern hospitality is one of the few stereotypes that is both 100% accurate and flattering. In Montgomery, you'll feel as if their home is your home, and this sense of an open-armed embrace quickly puts you at ease to enjoy your time and extend the welcome to others, too.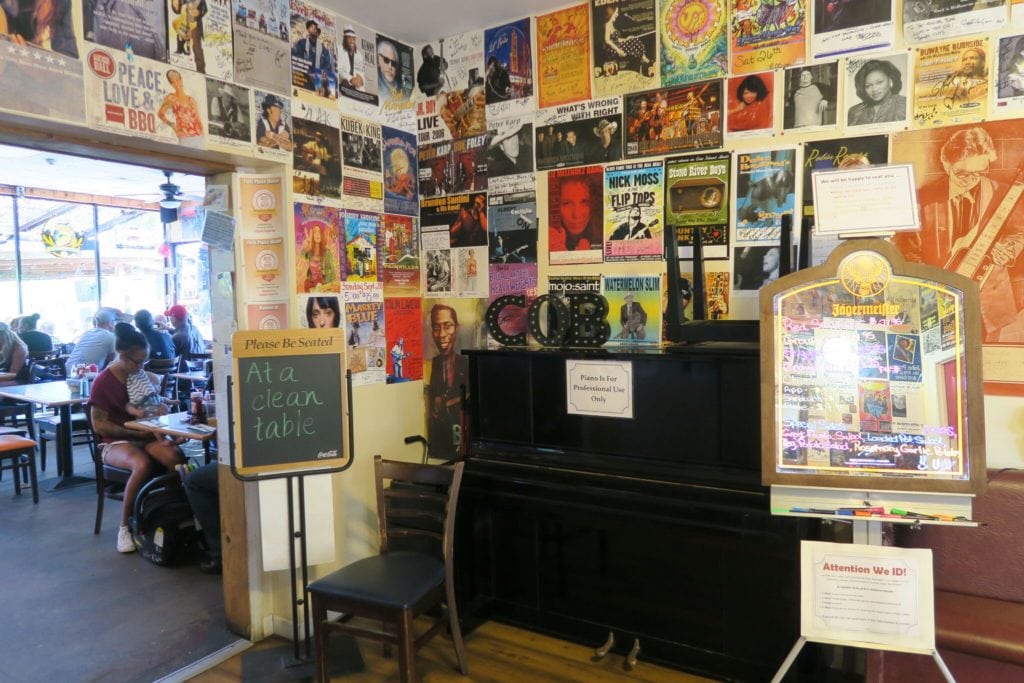 Time spent in a place like Montgomery leaves you full-hearted and full-bellied. There's nowhere more comforting than a sweet little Southern town, and Montgomery is this and so much more.
3. You can watch the Montgomery Biscuits play.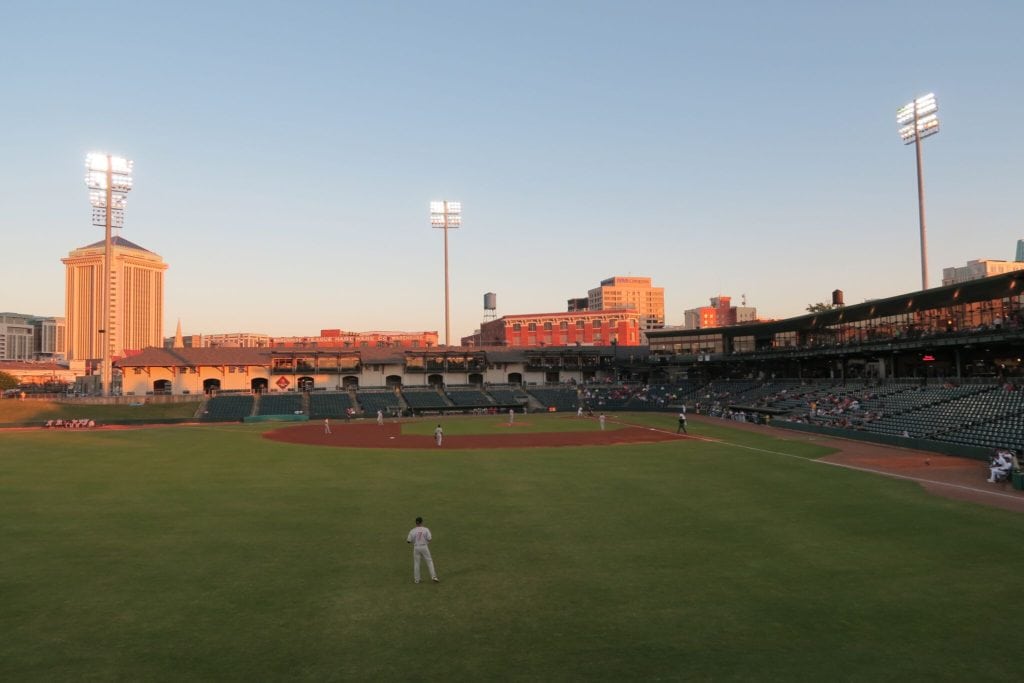 The. Montgomery. Biscuits.
This is, without a doubt, my favorite name for any sports team ever. The biscuit-themed camaraderie at these minor league baseball games is so irresistible that I purchased a Montgomery Biscuits t-shirt within minutes of stepping foot into the stadium.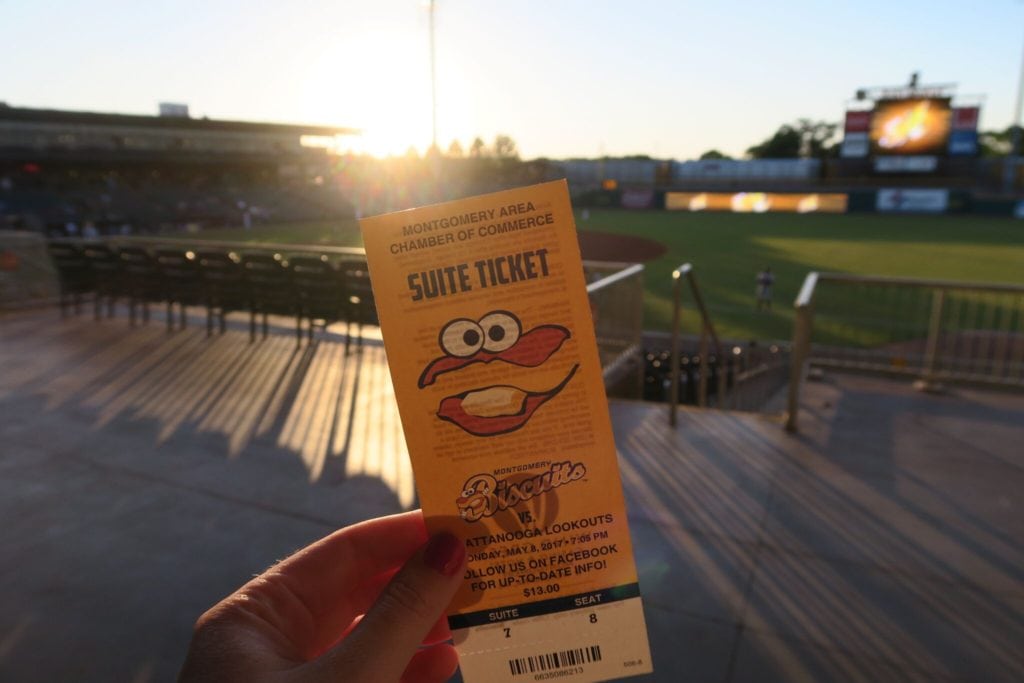 They toss biscuits between innings. Their mascot is Big Mo, the giant-nosed chubby biscuit eater. Monty, the happily buttered biscuit who adorns their logo, is about as cute as can possibly be. Concession stands around the stadium sell biscuits any way you can think to eat them–with gravy, with chicken, as strawberry shortcake, buttered…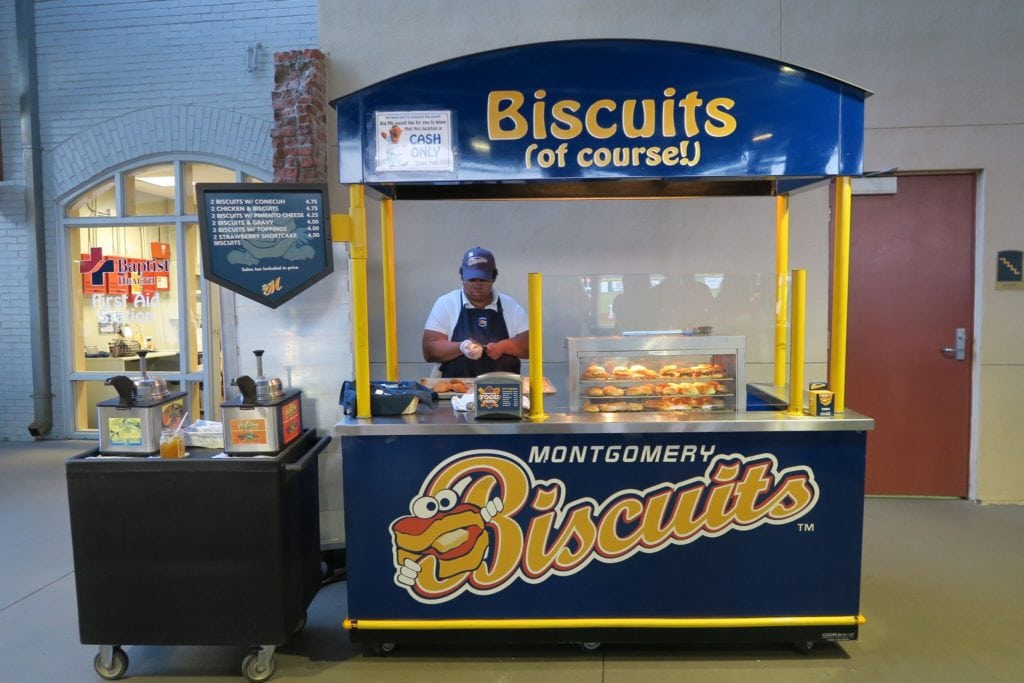 Attending a Biscuits baseball game at the historic Riverwalk Stadium was the moment Montgomery nestled itself a special little place in my heart.
In short: do not visit Montgomery without watching the Biscuits play. You can check their game schedule here.
Go Biscuits! Of every kind!
4. You'll be pleasantly surprised by the food scene.
Yes, fried items populate nearly every menu around town.
But local chefs are working hard to bring something different to the table–for example, Venezuelan food served family-style and prepared lovingly by the kind of woman who feels like your mother after just a few minutes in her restaurant. D'Road Cafe is one of those hidden gems that make a place memorable.
And establishments like Central present a gorgeously designed restaurant with a curated menu of chef-driven dishes. It doesn't look like the sort of restaurant where you can order chicken gizzards or fried brussels sprouts, but there's a theme in play here: Montgomery is full of surprises.
For more culinary suggestions, check out Where to Eat and Drink in Montgomery, Alabama.
5. The downtown is incredibly walkable.
I love staying in a place where I can eat a memorable meal, tour a captivating museum, take a quick nap in my hotel, attend a baseball game, and slink into a jazz bar for a nightcap–all on my own two feet.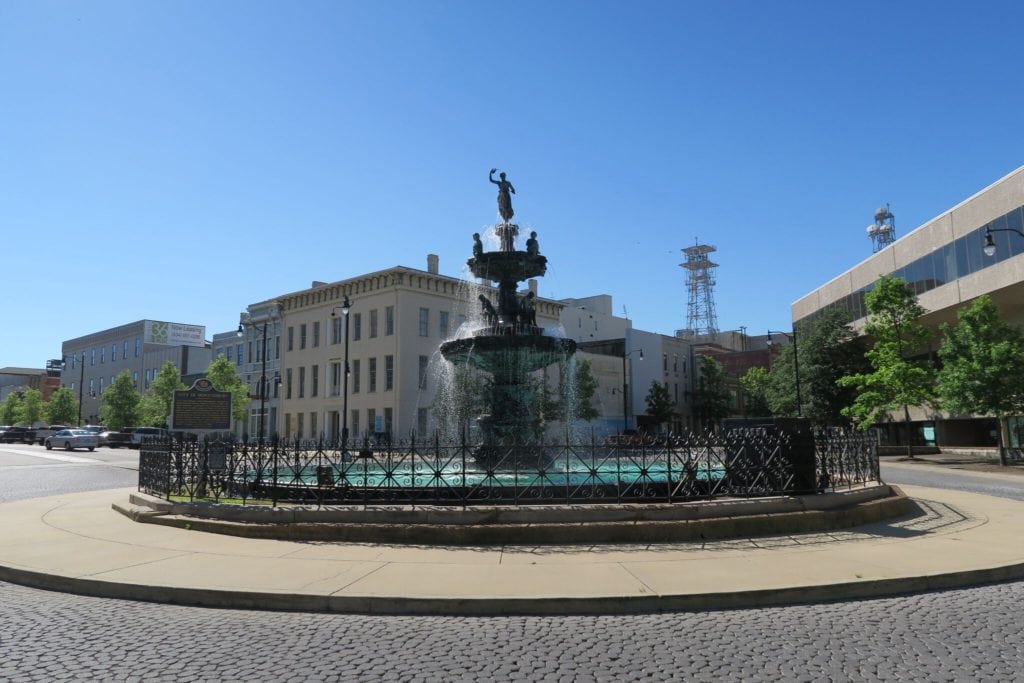 Montgomery's downtown features wide-paved streets and easily navigable city blocks, all tucked into an area small enough to feel homey and familiar; I knew my way around by the end of the first day.
They've also opened an entertainment district of sorts where you can wander between restaurants, bars, and places to play–there's even a top-of-the-line escape room and virtual reality arcade–all in a small radius that's likely no more than a couple blocks from your hotel.
You can spring for a sprawling hotel that overlooks the riverfront and still be mere steps away from the city's best places to spend time. This sort of setup makes visiting easy, fun, and hassle-free, and that's exactly the kind of experience I look for in an easygoing Southern getaway.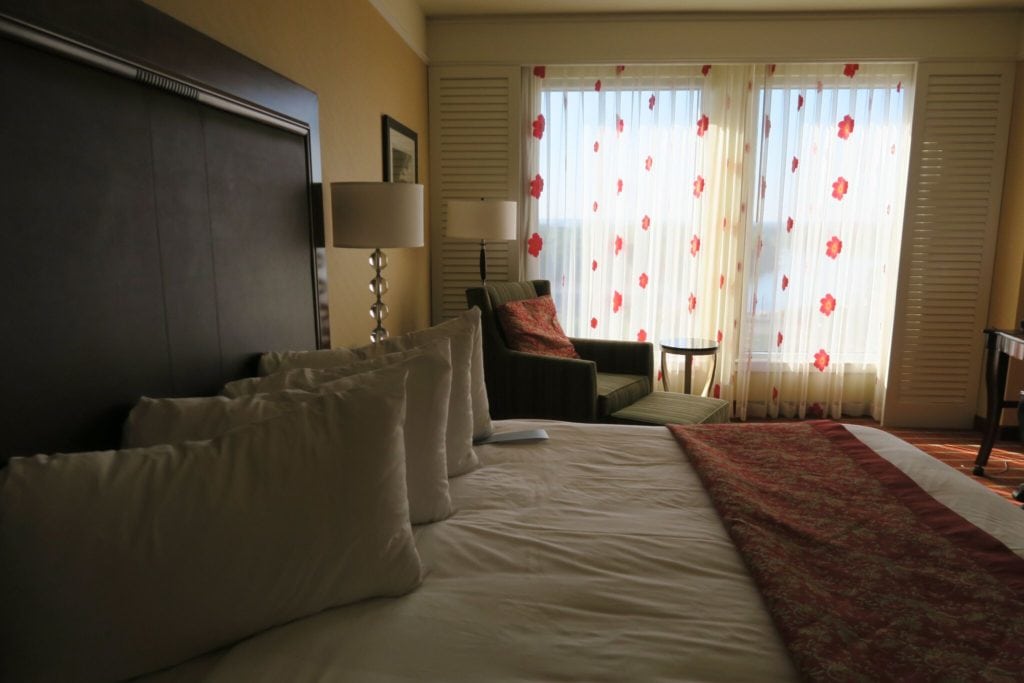 There are far more than five reasons to visit Montgomery.
A visit to Montgomery somehow manages to be lively, delicious, fun, and enriching in a way that surprised even this continent-hopping globetrotter. I'm thrilled to see Montgomery–a true Alabama gem–making a new name for itself in our travel-happy times.
Get there while this up-and-coming destination can still be considered undiscovered, and count how many times you hear "Bless your heart" from the mouths of locals–I'll betcha it's at least five.