Come for the cookies. Stay for the stylish blend of homey comfort and modern luxe.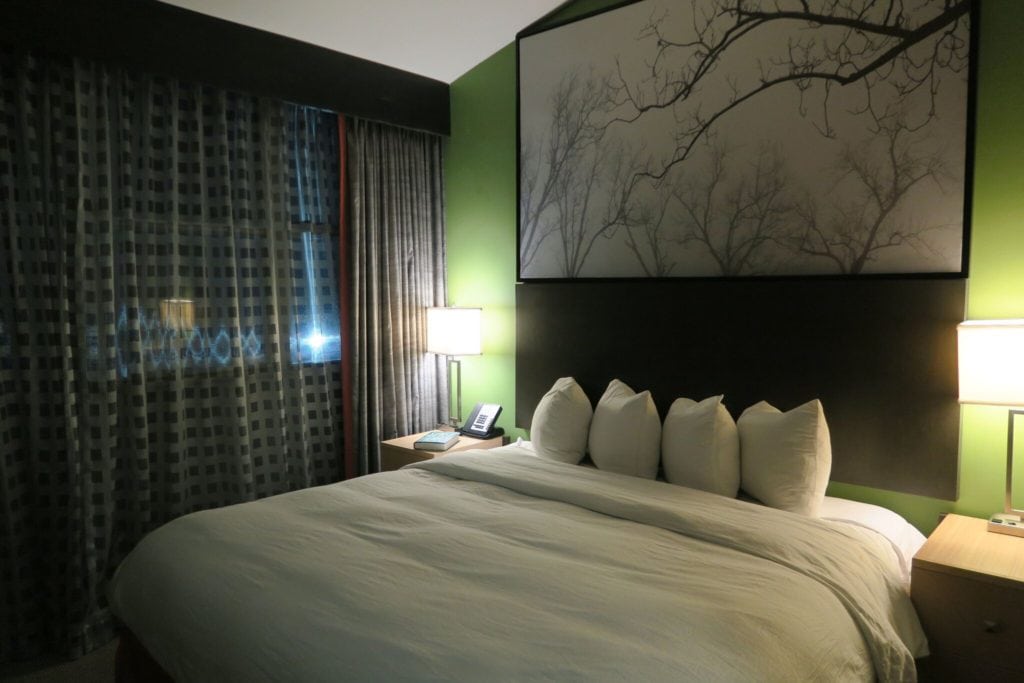 Welcome to Hilton's line of DoubleTree hotels, where Crabtree & Evelyn soaps await you in a spacious, clean, and modern suite and thoughts of warm cookies beckon you to make an early break to your hotel room each night.
I recently stayed at my first Hilton DoubleTree while attending my first TBEX in Huntsville, Alabama. The DoubleTree Suites by Hilton Huntsville South was a wonderfully relaxing respite after long days of learning and networking.
There's a gym, pool, whirlpool, and more at this location–not that I got a chance to see any of it! TBEX was jam-packed with activities from sunup until well past sundown.
My early alarm clock each morning was helped along by the DoubleTree's well stocked breakfast buffet, which was arguably the real reason I managed to pry myself out of bed every day. (I'd be lying if I said I opted for the fruit and made-to-order omelets instead of the French toast…and so began my Alabama 10. Oops.)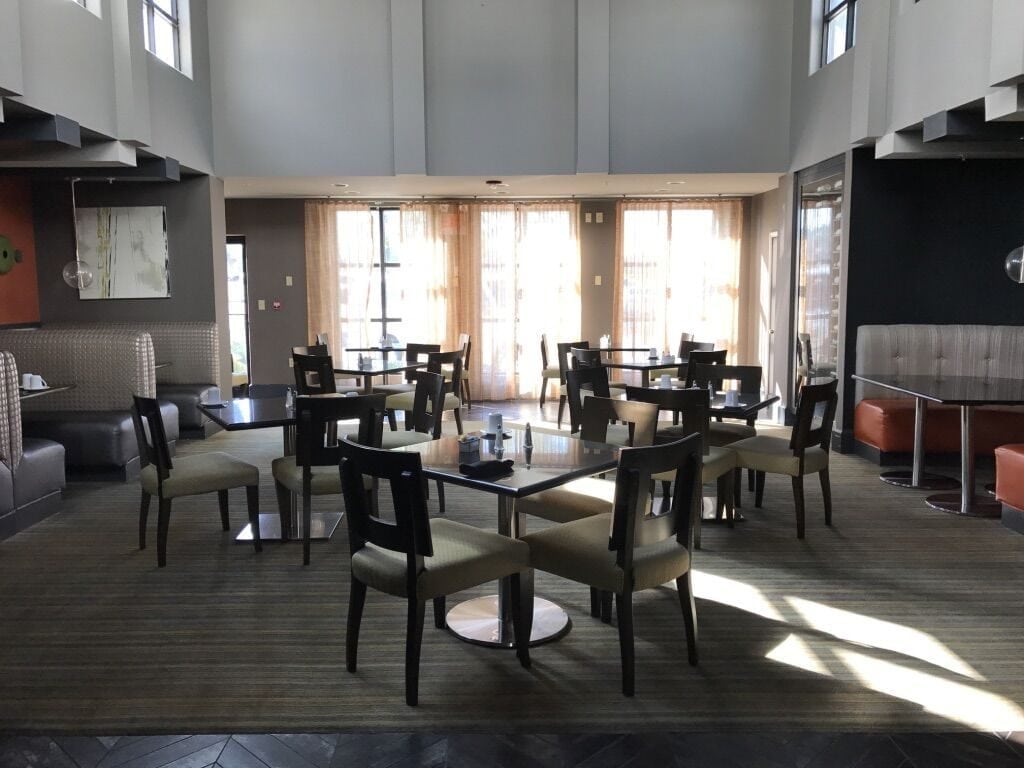 This particular hotel is located outside of downtown Huntsville, but with a location just off the interstate, you can make a quick jaunt to downtown whenever you please.
Another perk of staying at a Hilton hotel? Hilton HHonors members get their own floor! Hilton really makes you feel like a VIP when you stay with them.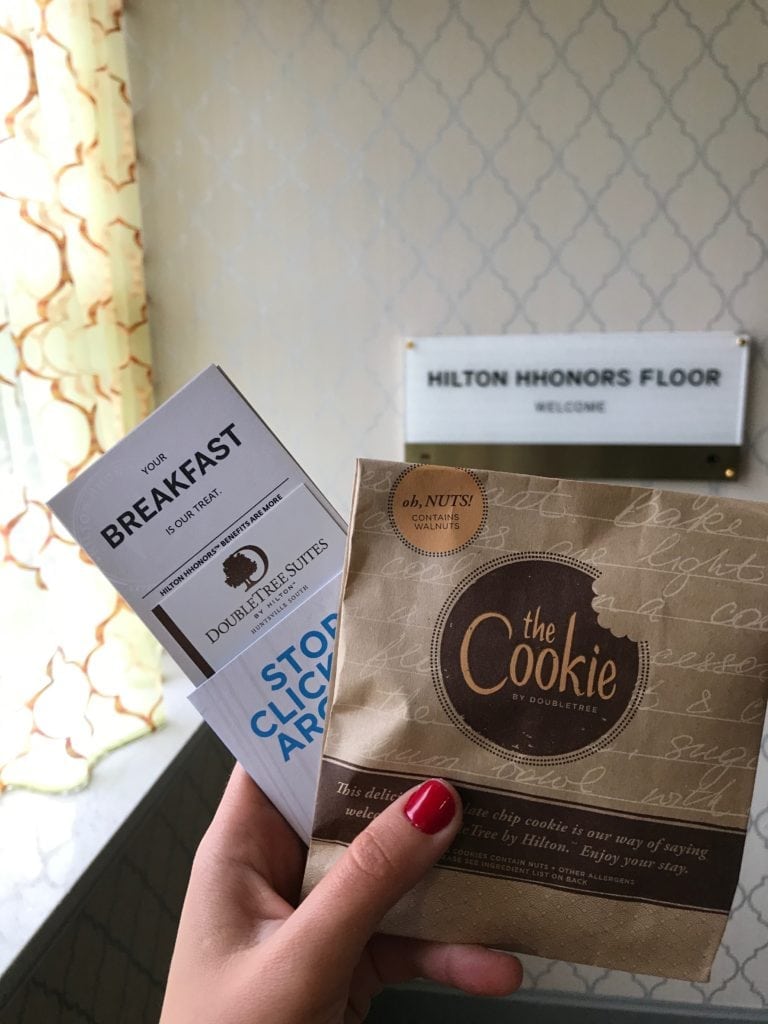 I had a wonderful first stay at a Hilton DoubleTree recently, and it certainly won't be my last. I'll close with a reminder: warm cookies any time of day or night. Because what's more comforting after a long day of working than a melty-soft walnut-sprinkled chocolate chip cookie? Drooling… Where's the closest DoubleTree?!