First of all, I'm not big on essential oils. I like diffusing them, especially next to my bed when I'm going to sleep, but I'm not obsessed with them. They can get pretty messy and they're not terribly convenient for travel. And none of the magical claims I heard from distributors of big-name essential oil companies ever worked for me.
So it came as a bit of a surprise to me that I really, really like MONQ.
MONQ Therapeutic Air is a portable (!) aromatherapy diffuser–instead of a clunky machine that needs to be plugged in, these are colorful pens smaller than a tube of lipstick. They come in ten different blends of essential oils and wild plant extracts, and they are free of nicotine, tobacco, and artificial flavors or chemicals.
MONQs are very light and airy. I've never smoked before so I was nervous to try them the first time, but they aren't harsh in the slightest (and won't make you cough)! Because nothing is burning, using MONQ is not "smoking"–instead, it's diffusion, similar to water vapor.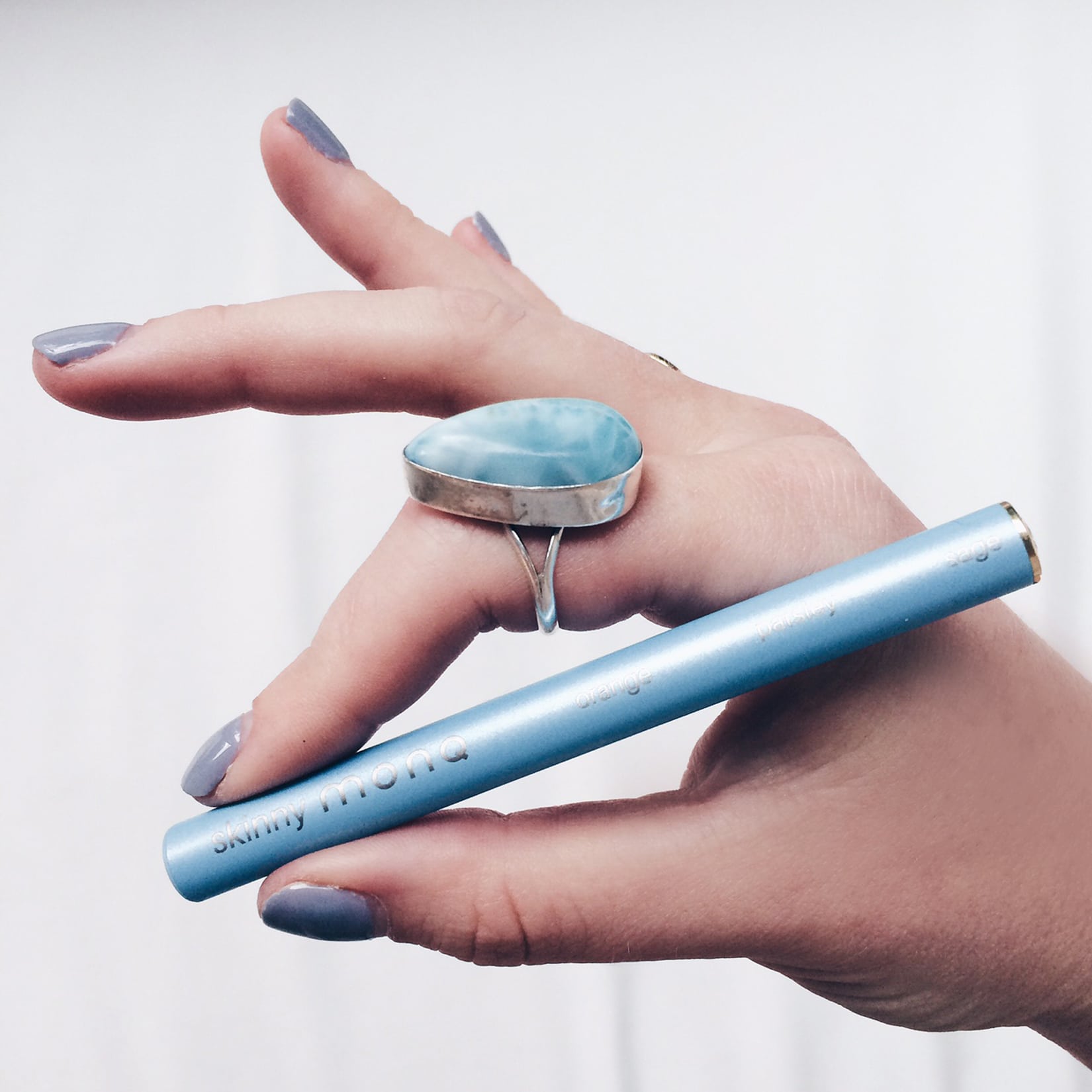 Though the most popular blend is Zen (and I do love it), my personal favorite is Vibrant. It's fresh, floral, and clean. It's especially nice as a pick-me-up during a long, dull drive, and I also use it for an extra spark of inspiration when I'm doing something creative.
Have you tried MONQ? Would you? Tell me in the comments below!