The Ripley's Believe It or Not! 100th anniversary is coming up on December 19th, and to celebrate, the extravagant collection of all things odd will make it a party with a "100" theme.
Special offers for the Ripley's Believe It or Not! 100th anniversary will include free admission on December 19 to anyone 100 or older and free admission if your birthday is December 19. In addition, the odditoriums will be randomly gifting guests with $100 bills.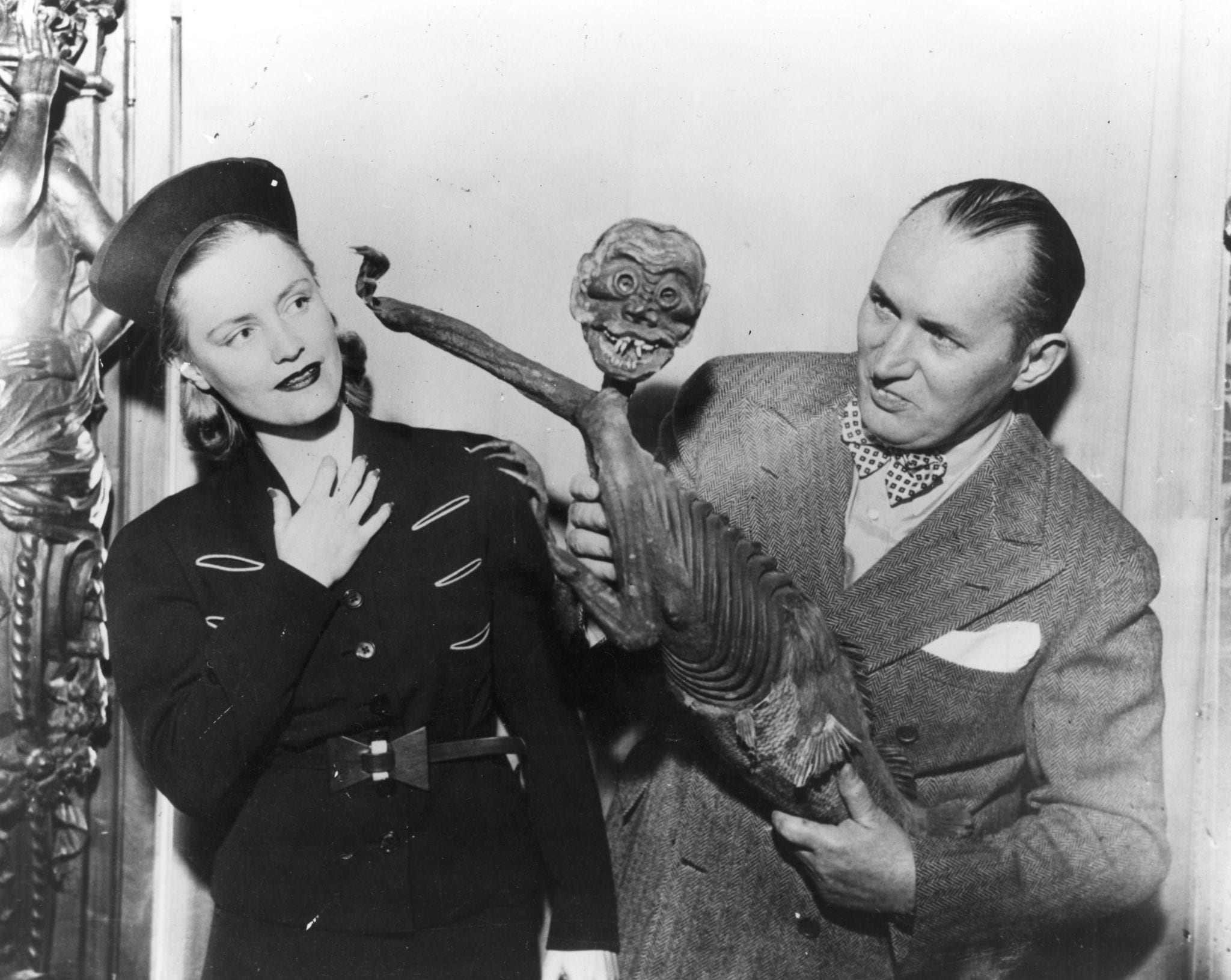 The World Traveler Behind Ripley's Believe It or Not!
To honor the Ripley's Believe It or Not! 100th anniversary, read a bit of background on the pioneering figure.
The phrase "Believe it or not!" was coined by Robert Ripley. An entire century later, the phrase remains an active part of our lexicon—but what do you know about the man behind the phrase?
Ripley was famous for his world travels, often regaling his readers with tales of far-flung places and exotic locales. Ripley traveled to more than 200 countries in 35 years, always seeking the odd, the unusual, and the unexplained wherever he went.
On December 19, 1918, the cartoon that started it all was published. It was a slow news day in the world of sports, and with a lack of material ready, Ripley got the idea to pull together some of his previously drawn (but yet unpublished) cartoons of unusual sports feats. He submitted them to his editors and the rest, as they say, is history.
Ripley became so popular that he was once voted the most popular man in America. He received an average of 3,000 letters per day… that's over a million letters a year!
The Believe It or Not! cartoon was not only a success, but Ripley also changed the course of history. On November 3, 1929, Ripley published "America Has No National Anthem," which asserted that "The Star-Spangled Banner" was nothing more than an unofficial hymn sung to an old English drinking song.
It took 16 months for Congress to pass a one-sentence bill, but eventually President Herbert Hoover signed into law America's anthem—all thanks to Ripley.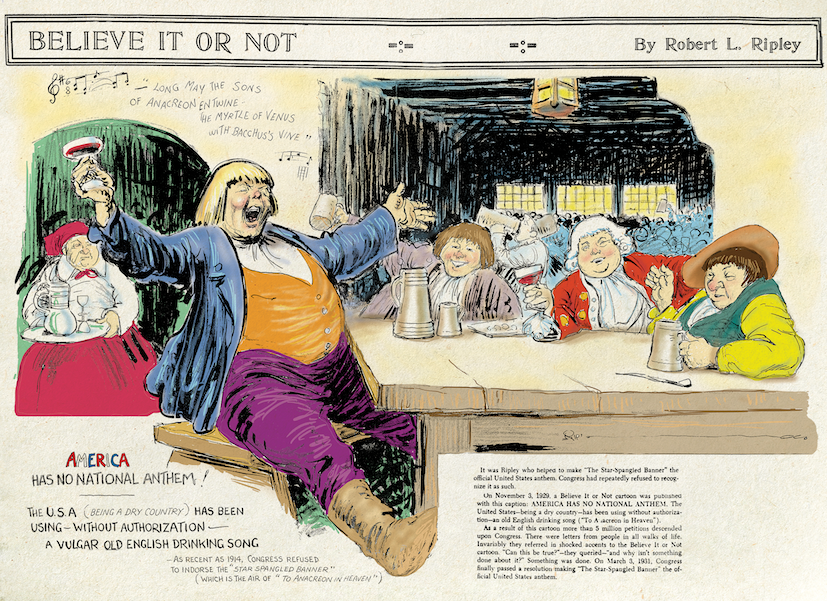 Beyond his success in print, Ripley also led an extensive career in the broadcast world, even earning his own star on the Hollywood Walk of Fame for radio.
Today, the Ripley's Believe It or Not! franchise has over 30 locations in 10 countries; has publishing, licensing, and broadcast divisions that oversee projects including the syndicated Believe It or Not! television show; has best-selling books; and has the popular syndicated cartoon strip that still runs daily in multiple countries around the world.
There is so much more to Robert Ripley's story, along with unbelievable imagery to tell it. Check out the PDF Ripley's Believe It or Not! 100 Years to learn more.
In the wise words of Robert Ripley, "Truth is stranger than fiction."
More details on the Ripley's Believe It or Not! 100th anniversary can be found at ripleys.com/100.