Sunny Saturdays with champagne poured before noon and a crowd of revelers clad in J McLaughlin? In mid-February? Yes, this is the kind of gloriously routine weekend that makes life in South Florida so irresistible.
When J McLaughlin invited me to attend the 2018 Windsor Charity Polo Cup as a guest of the brand, I couldn't pass up the chance to don a dress from their winter collection and gear up for some day drinking and polo ponies. I've long admired the flawless Americana style that gave J McLaughlin its instant-classic status from the moment the clothes were created in a cozy enclave on the Upper East Side.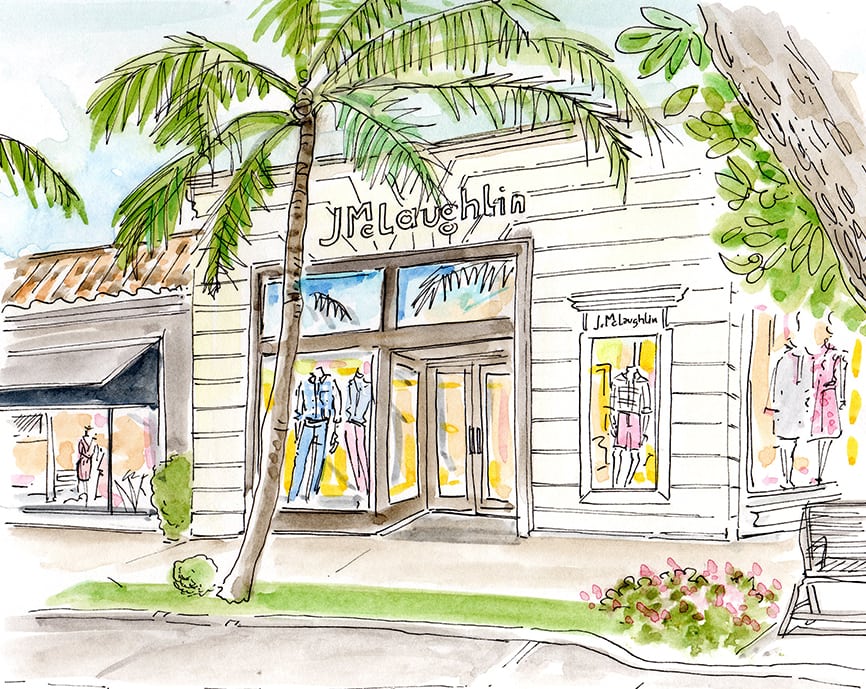 One of my favorite elements of J McLaughlin clothing is their trademarked Catalina Cloth–it's a unique mix of knit jersey and spandex, which makes it figure-flattering, machine-washable, and virtually wrinkle-proof. (AKA perfect for traveling.) Plus, it's totally versatile and effortlessly maintains the fabric's bright color and functional comfort.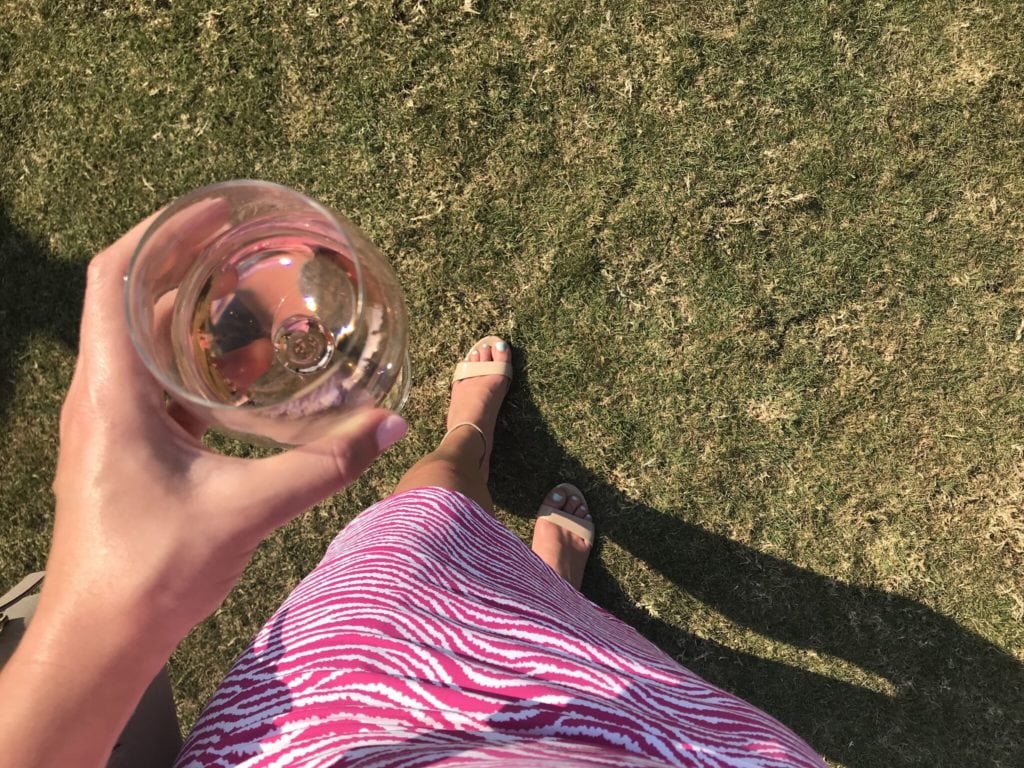 I headed to the J McLaughlin store on Worth Avenue and one of the brand's personal stylists assisted me in selecting the perfect piece for a day at Windsor Club in Vero Beach. I tried on practically everything from the section of new arrivals–all so elegant!–but the pink and white Nicola Dress fit like a glove. I can't resist any article of clothing with three-quarter sleeves, and this dress was crafted with diagonally laid layers that add a bit of intrigue to the silhouette. Dress decided, I was ready for a day spent field-side.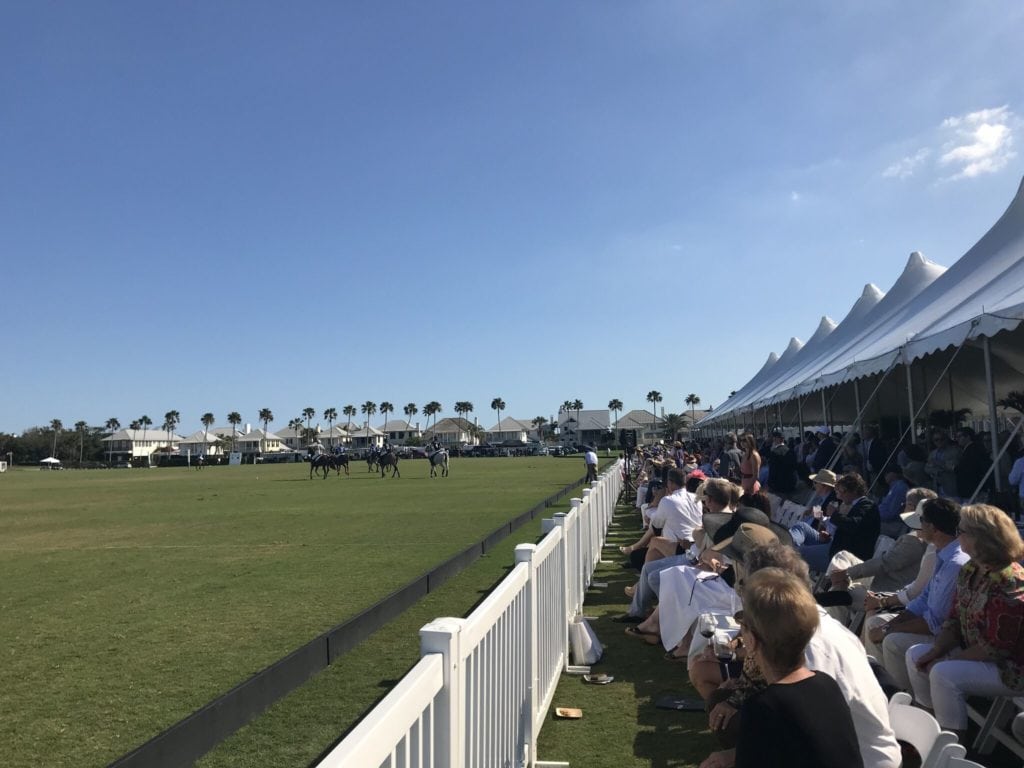 I brought my mom along as my guest and we headed to the pre-match luncheon, where we enjoyed passed canapés and plates of Dijon mustard-crusted beef tenderloin and tomatoes stuffed with lump crab louie. I never did end up with a glass of champagne, but the event's official cocktail–the Indian River Pink Grapefruit Margarita, crafted from local grapefruits squeezed and bottled by hometown favorite Natalie's Orchid Island Juice Company–was plenty to keep the party going.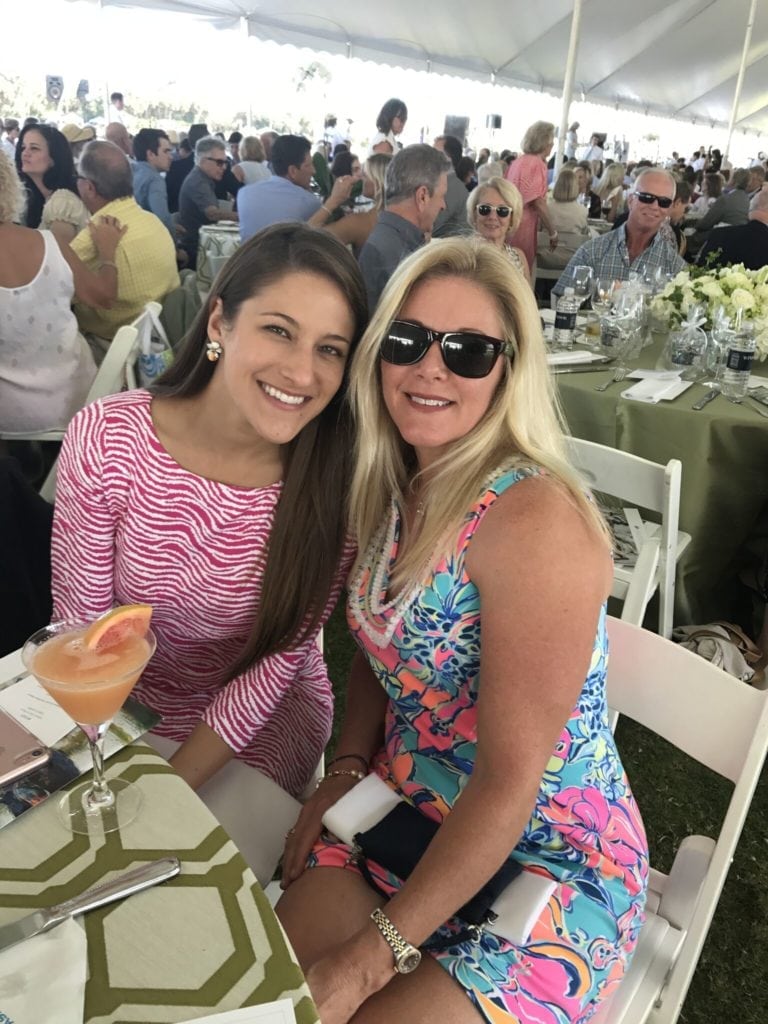 Following the luncheon, the games began. It was a mild Florida afternoon spent stomping divots, breathing in that deliciously grassy horse smell, and wandering through pop-up shopping tents in between chukkers. There's no better way to see and be seen on a Saturday!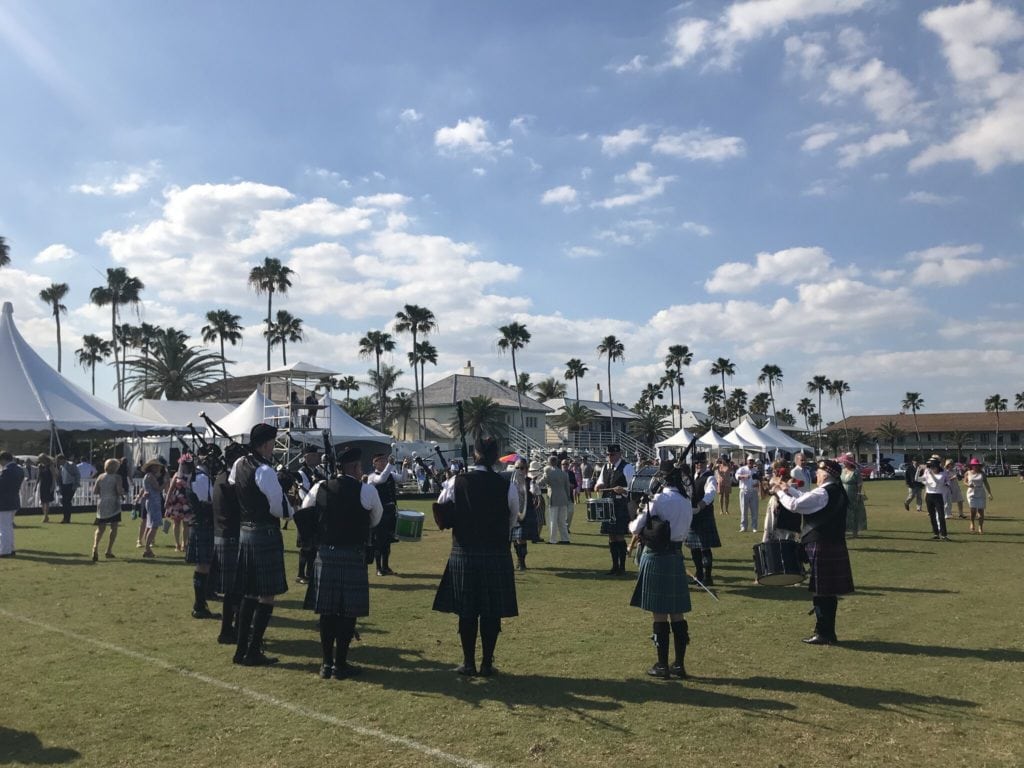 Thanks for a perfect mother-daughter weekend date, J McLaughlin!