Bibliophiles on the go, prepare to meet your new best friend: the Bubble Book Bag.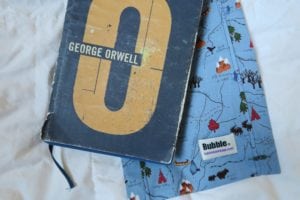 It's one of those things you don't even realize you need until you discover that such a thing exists. And then you can't live without it.
I can't go anywhere without a book–you just never know when you'll have a quiet moment, or be forced to wait for someone or something, or be trapped on a deserted island. (Better to have a book with you.) Unfortunately, that means my books tend to get pretty tattered and worn, which kind of really bothers my type-A neat-freak tendencies. Pages get bent, covers get torn, and books quickly start to deteriorate when they go on adventures around the world.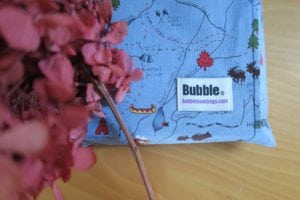 That's where the Bubble Book Bag comes in. It's a simple pouch, made of high-quality fabric and lined with silk, that protects your books and keeps them delicately encased in a tear-free, wear-free, happy little place. No more ratty books! No more scuffs! The material is quite nice–lightweight but strong and durable (and machine-washable). A drawstring closes off the top of the bag, allowing various sizes to fit, and it can slip right into your bag or backpack without taking up space or adding weight.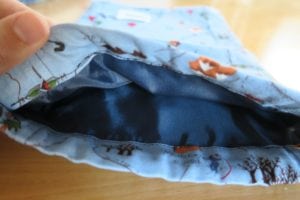 I'm loving the freedom my Bubble Book Bag has given me to bring books along with me (everywhere) without thinking twice. I keep all of my books, and while I want to travel with them and read them on the go, I also want them to end up back on my shelf one day in pristine condition…and I'm thankful that, in this case, you really can have it all!
As a travel writer, I really love the fun trail pattern, but Bubble Book Bags has a ton of different patterns available to meet every interest. Browse their website and pick your favorite–I promise your books will thank you!
Want to order your own? Use coupon code SKYESSN for 15% off plus free shipping!