Selma, Alabama, is a small Southern town known for a convoluted history dating back to the early 1800s. A trip to Selma usually involves walking the antiquated streets and taking in a whole lot of historical information–both of which activities really work up an appetite!
Luckily, in the Deep South, there's no shortage of finger-lickin food to eat. Expect to feel full throughout your time in Selma and don't forget to pack your fat pants, because you're probably going to gain a few pounds!
You're visiting Selma to soak up some history, so the places you dine should have some sort of historical significance, too. If you're wondering where to eat in Selma when you want a backstory included with your meal, look no further–I've put together a list of the places I ate on my trip to Selma, and each of them has a long history or a neat backstory to ponder as you chow down.
Where to Eat in Selma
For fine dining in an old hunting lodge…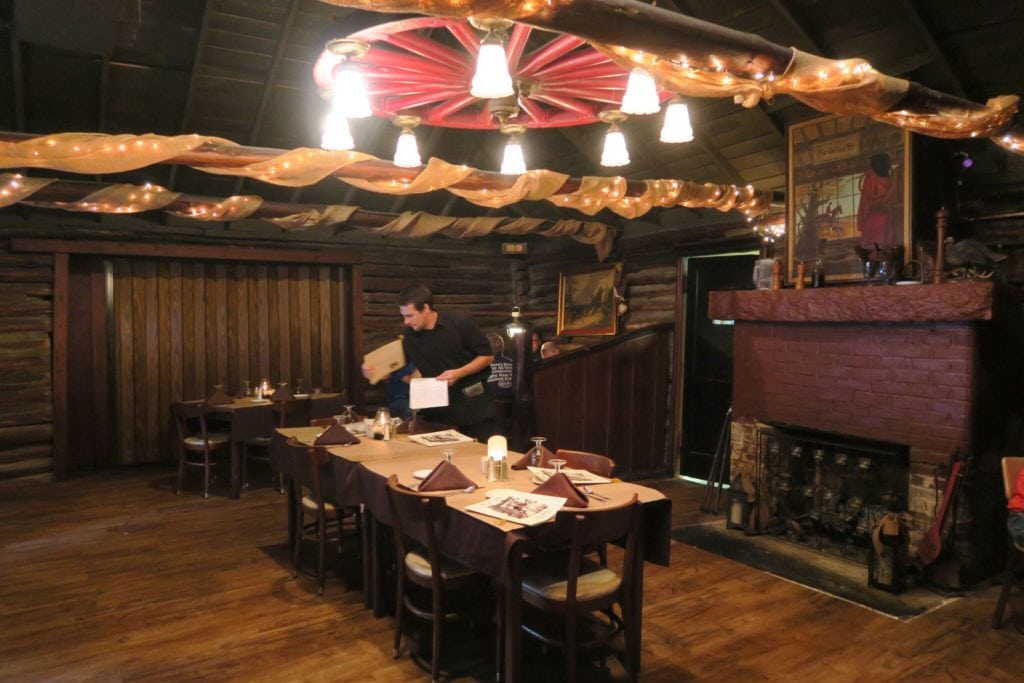 Tally-Ho is Selma's take on fine dining–rustic cabin feel and all. The restaurant served a former life as a hunting cabin, built on the outskirts of town nearly a century ago. Tally-Ho offers traditional "meat and vegetable" kind of meals–like a steakhouse, except with a more varied menu–but the ambiance here is the real drawing factor.
From the uneven floors to the low windows and door handles (the original cabin owner's wife was rather short!), this small restaurant oozes character and charm. Somehow perfect for anything from a cozy, woodsy romantic date to a dinner with the guys, Tally-Ho is undoubtedly one of Selma's coolest restaurants.
For great no-frills Southern BBQ…
Lannie's BBQ is more than just delicious–it also served as an important meeting spot during the Civil Rights Movement of the 1960s.
Smothered in a memorable sauce and sandwiched between two simple pieces of plain white bread, Lannie's BBQ sandwich–listed just as "BBQ" on the menu–doesn't look like much. But one bite in, you'll be singing a different tune.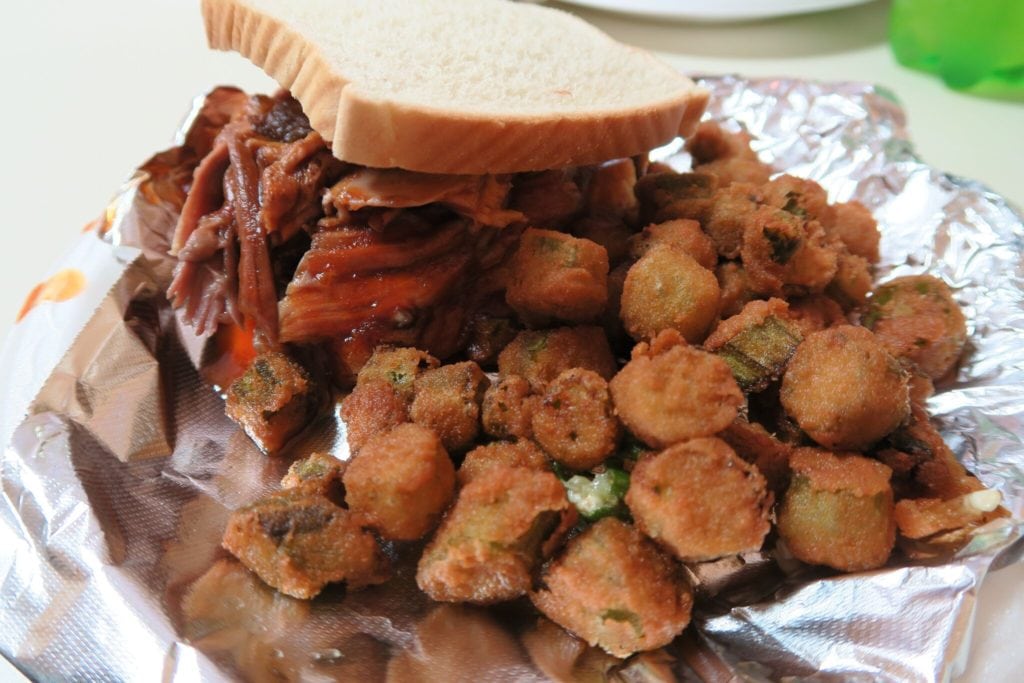 Try it with a side of fried okra for a typical Southern feast. Lannie's BBQ Spot is a tiny, rather basic eatery, but their delicious offerings and many years of serving Selma's VIPs make up for any lack of atmosphere.
For comfort food and mingling with the locals…
You can't leave Alabama without trying a traditional "meat 'n' three"! A meat 'n' three is, essentially, a meal consisting of one main meat plus three sides.
The Downtowner is a great place for this "home-cookin" brand of comfort food–locals grab their coffee here every morning, and the restaurant has even garnered attention from the likes of Southern Living.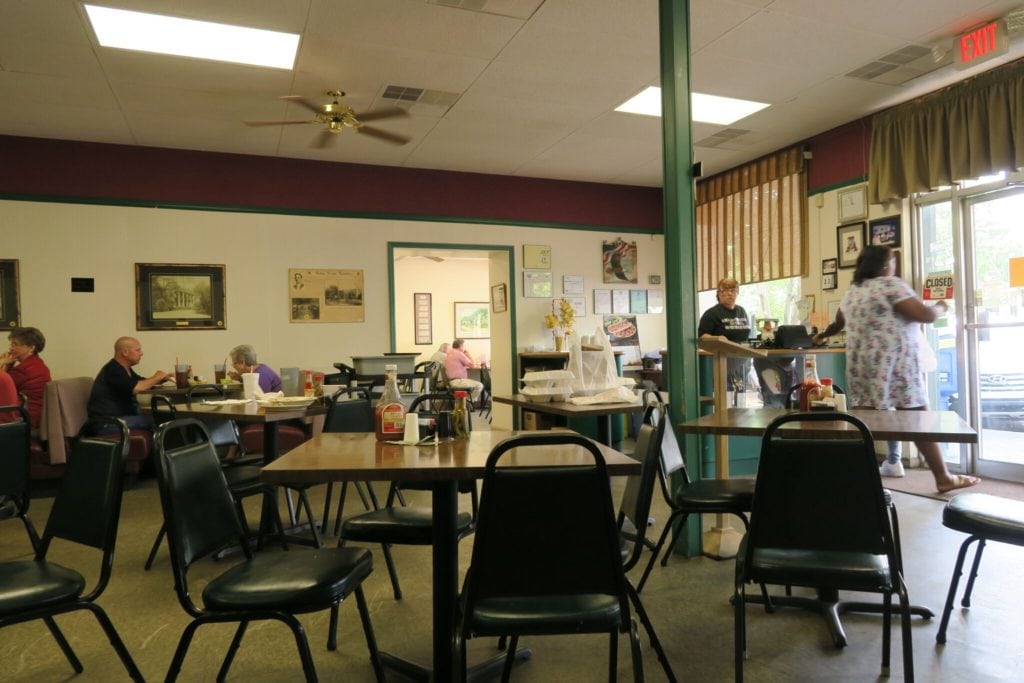 I ordered chicken with baby lima beans, fried green tomatoes, and a baked apple. Total soul food, and totally delicious! Wash it down with a tall glass of syrupy-sweet tea–just like mama makes it.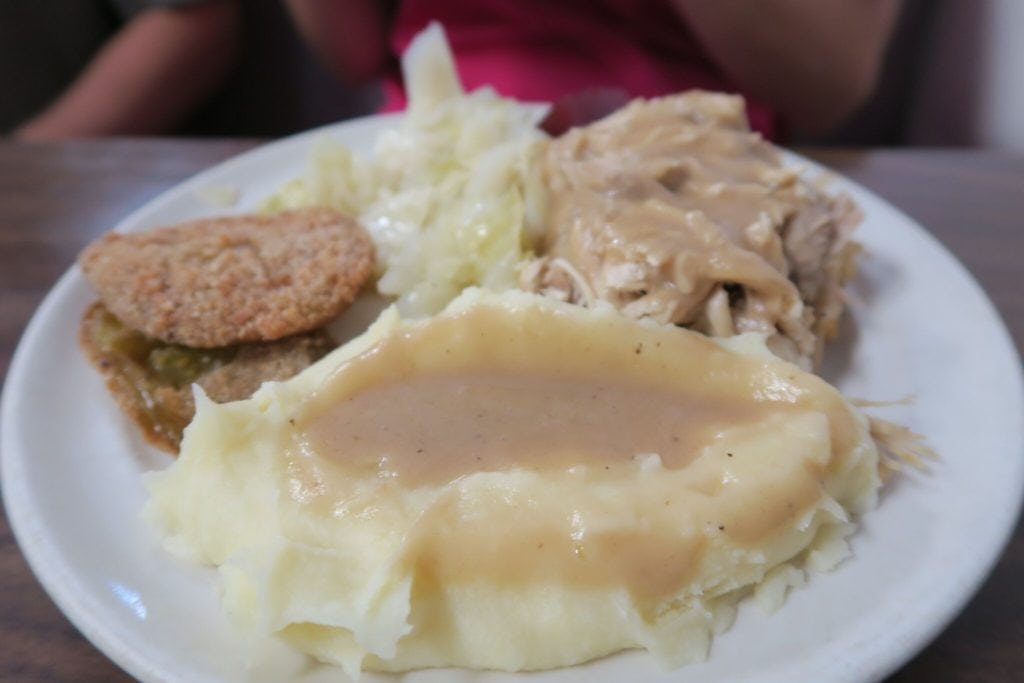 For a quick lunch as you walk around downtown…
Charlie's Place is a recently opened fast-casual restaurant located on one of the main drags of Selma, just a block away from the Edmund Pettus Bridge and the Selma Interpretive Center.
It's a new restaurant, so the history tie-in here lies in the old historic building and the close proximity to Selma's main attractions–and, of course, in the history stored in the minds of Charlie's frequent patrons.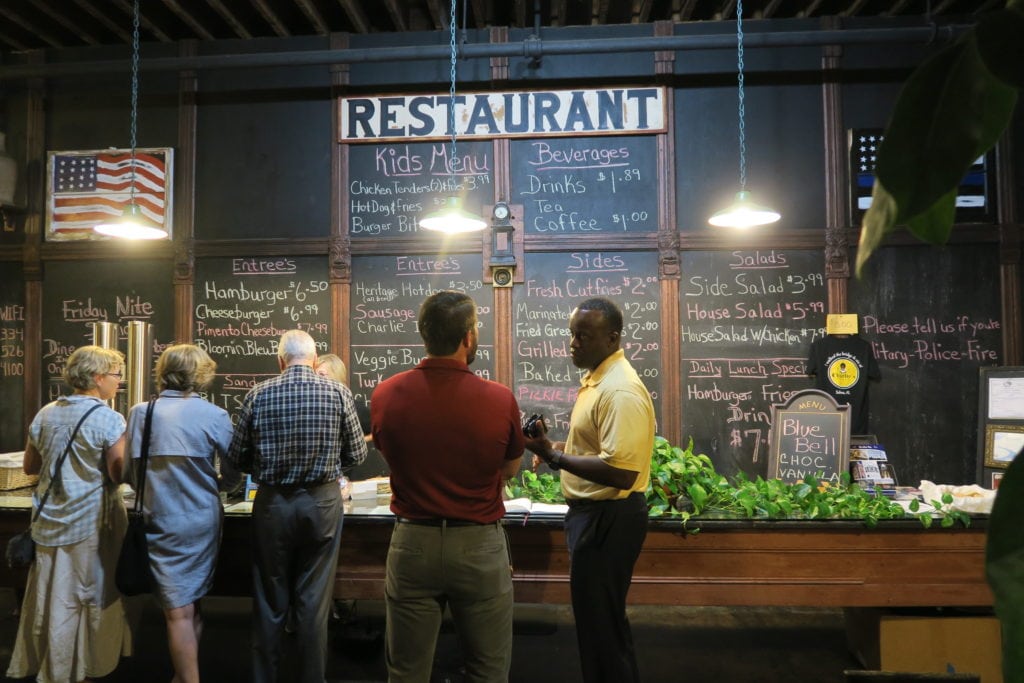 The menu at Charlie's Place is pretty simple (think burgers, sandwiches, and Southern-style sides like pickle fries), but it'll refuel you for another round of exploring and learning. Best of all, you're likely to be greeted by Charlie himself.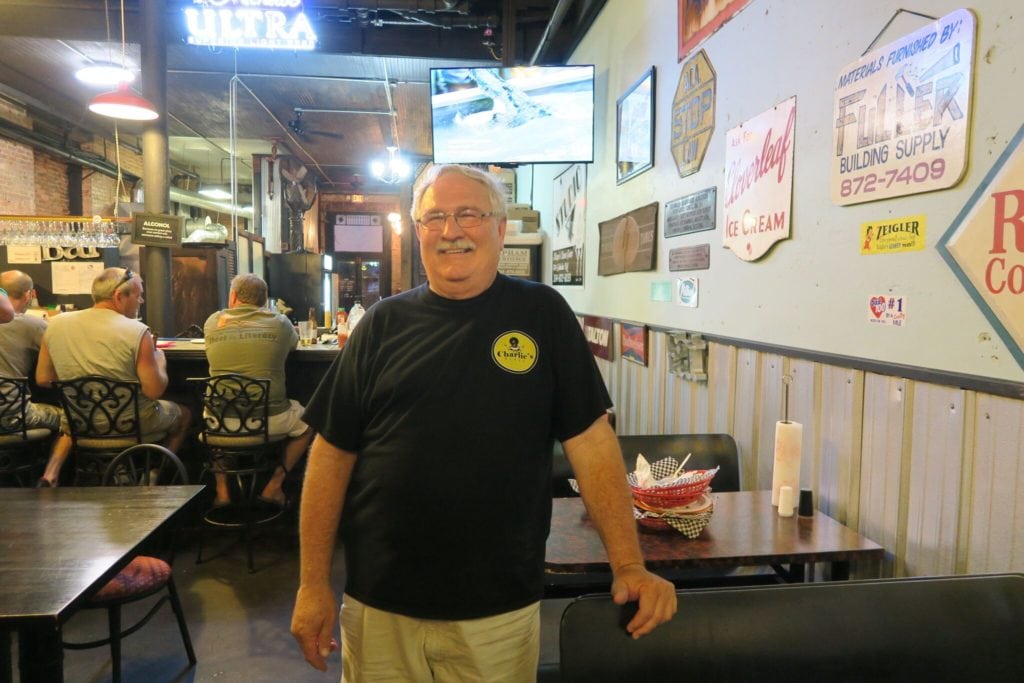 Try the pimento cheeseburger for a traditional American favorite with an Alabama twist–the cheesy, slightly spicy kick of the burger pairs well with Charlie's special sriracha-laced ketchup!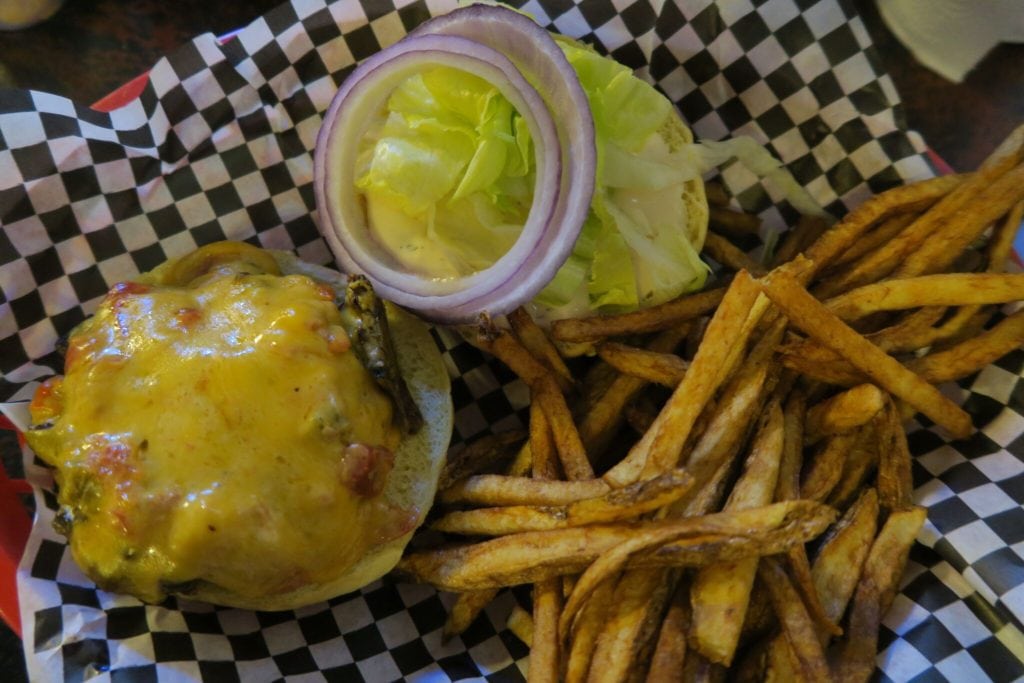 If you're searching for where to eat in Selma, these are my top picks for restaurants in Selma that have both great food and a great story.
Have you been to Selma? I'd love to hear all about your favorite places to eat!