Okay, I'll admit it: I lived out of a remarkably ugly suitcase for over six months on the road.
And I wouldn't do it again. It was falling apart, two-wheeled and front-heavy, low-tech, and a strange shade of purple. While its hue did make it easy to spot, I was never excited about packing or roaming around with my suitcase. And if you're going to travel, you might as well have luggage that makes you excited to pack and go, right?!
(Seriously–when my new suitcase arrived, I was so enthralled with it that I packed for an upcoming press trip a week early. I never did that with my poor old purple bag!)
When I returned home from my six-month stint, I knew it was time to find a replacement. As I did my research and hunted for a new suitcase, I discovered that the makers of the Swiss Army knife know a little something about travel gear. I came across their Rose Gold Etherius Global Carry-On and just had to have it. It's lightweight (only 6 lbs!), sturdy, super organized and packable, and–best of all–a gorgeous shade of light pink. Which just so happens to match my rose gold iPhone and rose gold MacBook. Score. (But don't worry if your phone isn't rose gold–the Etherius comes with a free matching phone case for your sartorial pleasure!)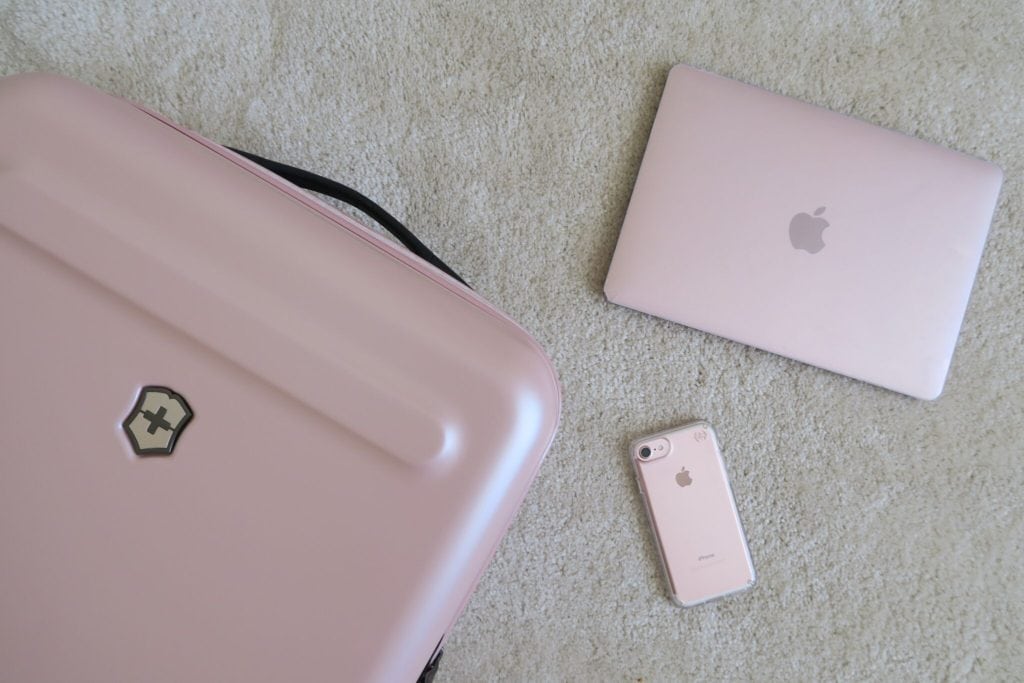 The Etherius's outer lock has given me peace of mind I didn't even know I needed. I never locked my luggage before, but now that I have a suitcase with a built-in number lock, I'm really starting to wonder how I made it through over 25 countries with unlocked luggage and my sanity! You can set the lock to whatever 3-digit code you'd like, and then register it with Victorinox's Access Lock Combination Recovery Program should you ever get locked out of your own bag. (These things happen.)
The strong polycarbonate shell opens up to reveal two surprisingly large spaces for packing. Zippered dividers help keep your contents organized and contained. At 15″ x 22″ x 8″, it offers maximum space while still being able to fit in carry-on size-checkers around the world. The wheels roll smoothly and the handles are comfortable. Overall, it's just a great bag–one of those staples your traveling arsenal needs. Most of all, I love the simplicity of the Etherius–no bells or whistles or unnecessary additions, just a high-quality, aesthetically pleasing, reliable suitcase with everything you need and nothing that you don't.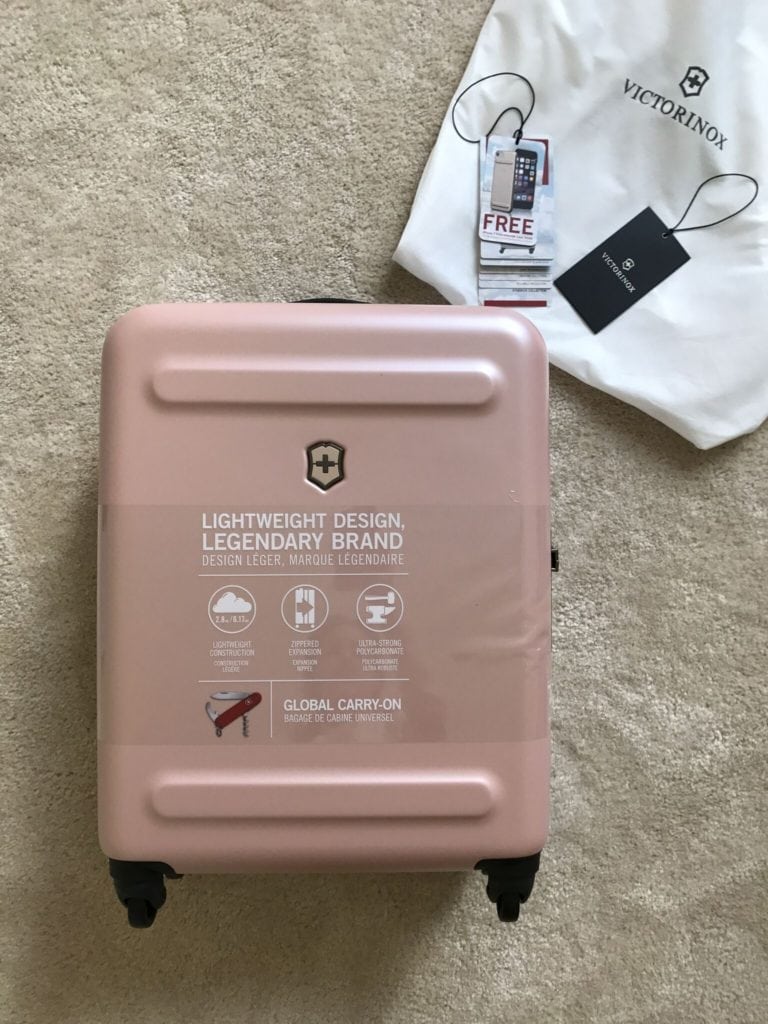 After just a few trips, I can already tell that my new Victorinox Etherius is going to be a long-time favorite. It's exactly what I want to bring along on my proactively packed rose-gilded travels.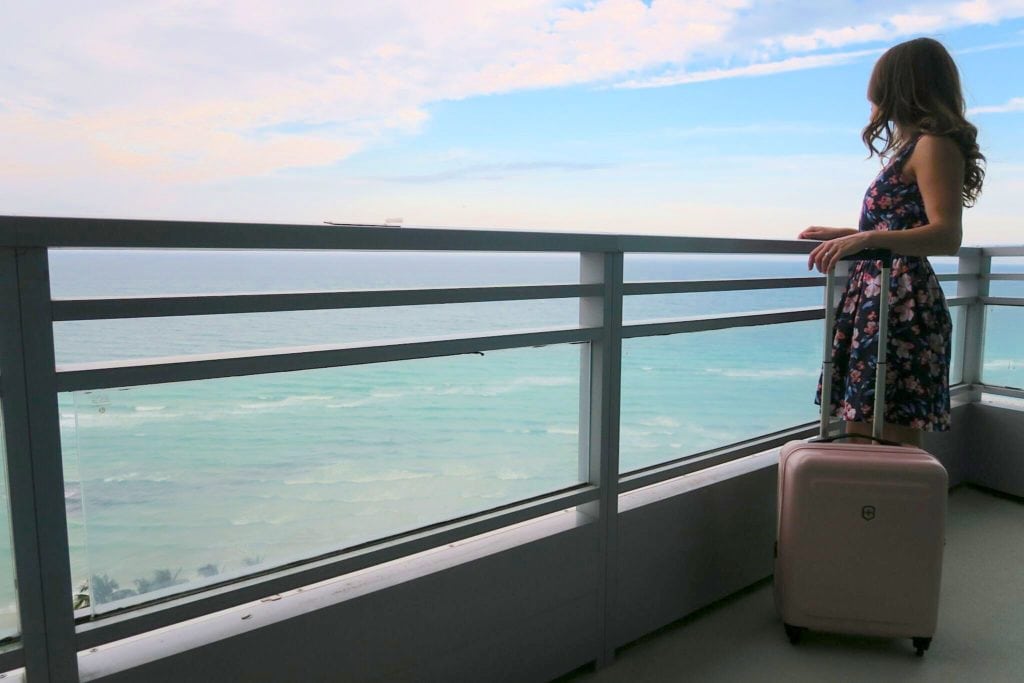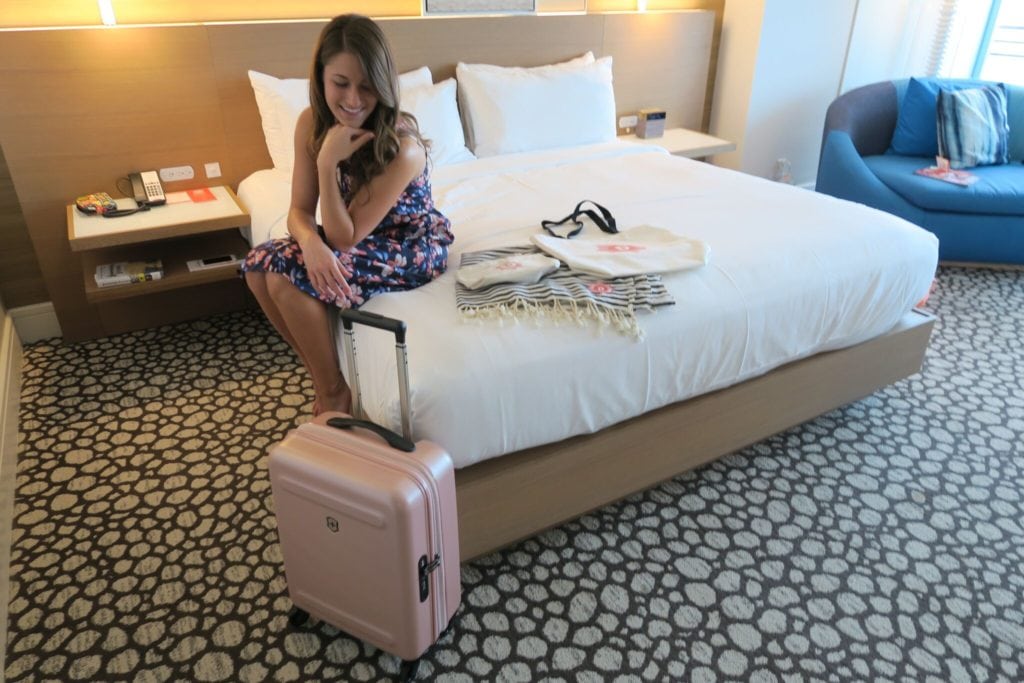 Photos taken during a trip to The Diplomat Beach Resort.